Programs and courses
Biomedical engineering minor for undergraduates
In the first year, biomedical engineering students complete the same common core courses as all other first-year engineering students. Students apply for admission to the biomedical engineering minor in February of that first year. Admission to the biomedical engineering minor is limited to approximately 35 students per year and is based on academic performance. A few additional students are also admitted through a holistic process where they submit an essay along with their academic records. 
Completion of the minor in biomedical engineering involves eight specific courses. When considered along with the engineering major, only three additional classes are required.
Biomedical engineers study, design, develop, evaluate, manage, and support biological and medical systems and products – things like artificial organs, prostheses, medical instruments and information systems. They work with scientists, researchers, doctors, veterinarians, pharmacists and therapists. 
Graduates can focus on:
Bioinformatics and bioinstrumentation

Biomaterials and biomechanics

Bio-nano engineering and biophotonics

Biosensors and medical imaging

Cellular and tissue engineering

Electrophysiology and robotics

Clinical or therapeutic engineering

Health care systems and systems physiology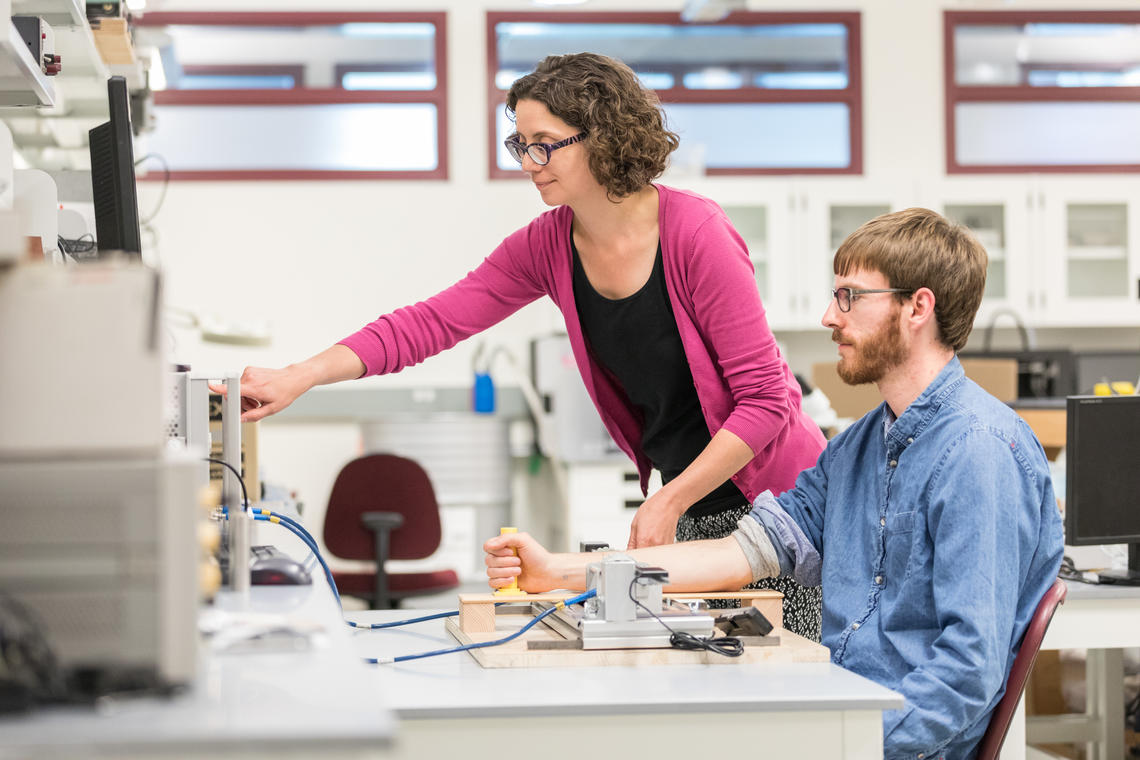 Practicum requirement
To complete a biomechanical engineering specialization, students engage in a practicum - paid work or research experience. This can happen in one of the following ways:
Engineering internship
Students complete a minimum four-month paid internship in a biomedical engineering industry job plus either the biomedical engineering thesis (BMEN 500) or project (BMEN 501) course. Internship placements are coordinated through our Engineering Career Centre.
Research experience
Students combine a minimum of four-months of research experience in a biomedical engineering research facility with either the biomedical engineering thesis (BMEN 500) or project (BMEN 501) course. 
Research thesis
Students conduct an independent research project (BMEN 500) with the guidance of a supervisor. This commitment of 105 to 158 hours starts with a research proposal, involves completing a study and culminates in a thesis presentation.
Undergraduate research funding
NSERC Student Research Assistantships
Markin Undergraduate Student Research Program
Alberta Innovates Summer Research Studentships
BME Calgary Summer Research Studentships