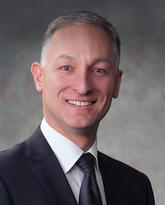 Denis Onen
Instructor
Department of Electrical and Software Engineering
BEng, Electrical Engineering
Lakehead University, 1995
MSc, Electrical and Computer Engineering
University of Calgary, 2005
PhD, Electrical and Computer Engineering
University of Calgary, 2013
Contact information
Location
Information and Communications Technology Building :
ICT 341
Preferred method of communication
Please contact me by email.
Research and teaching
Research activities
Dr. Onen's teaching includes FPGA design with Xilinx and VHDL (ENEL 453) and general open-ended design as a "mini-capstone" course (ENEL 400). Both of these required courses model engineering practice in high-technology environments and give students training in: problem decomposition; requirements capture; incremental and iterative design; design reviews; testing; project management; teamwork; and technical documentation and communication. These courses feature a strong emphasis on developing working prototypes to demonstrate student initiative and achievement. The intention of these courses is to help prepare students for internship and for their final year capstone courses.
Dr. Onen also uses student reflection as a tool to consolidate student learning in his design (ENEL 400) and professional practice (ENGG 513) courses and extensive writing is required in these courses.
Biography
Dr. Onen's academic work focused on biomedical engineering and digital signal processing in hardware. Dr. Onen has extensive industrial experience in embedded systems design, ASIC design, and consulting, for a variety of industries including: telecommunications, biomedical engineering, industrial automation and control, and oil and gas (downhole sensing).