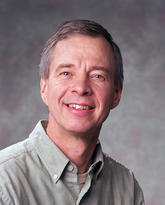 Ed Nowicki
Associate Professor
Department of Electrical and Software Engineering
BASc - Engineering Sciences
1984
MASc - Electrical Engineering
1987
PhD - Electrical Engineering
University of Toronto, 1991
Research and teaching
Research areas
Engineering for the environment
Power converter design for renewable energy in the developing world
Activities
Research
Ed's research projects are in the area of switch mode converter design applied to renewable energy, especially for small systems (1kW to 100kW) in the developing world. Ed and his collaborators enjoy developing novel power converter circuits for wind, solar and hydro sources. Some projects include: AC Choppers; AC to AC Frequency Changers with Low Input Power Factor; Grid-connected Inverter with Sinusoidal Current; Parallel Inverters with Synchronized Transistor Gating (with Hussain Bierk); Multi-level Inverter with Improved THD (with Arif Al-Judi); Bidirectional Power Converter for Permanent Magnet Wind Generators (with Mohamed Fahmy Aner and David Wood); Small Scale Hydro for Rural Health in Nepal (with Babak Roodsari, David, Wood, RC Adhikari, Kimon Silwal and Peter Freere, a project funded by Grand Challenges Canada, where the team developed a power monitoring device for village homes to boil water and cook food overnight, using power that would otherwise be lost).
Teaching philosophy
Ed enjoys being with people, either one on one or in the classroom. In the classroom a teacher recognizes the value of everyone present. The underlying assumption is that we all have inherent value. No one is greater. No one is less. The teacher is student. The student is teacher. With a basis of mutual respect, a teacher can say to a class or to an individual "I know you can do it". If you are lucky enough to say that at the right time, the class participant feels empowered to succeed and encouraged to do their best. Sometimes Ed likes to tell people that the grade they receive might be useful feedback, and regardless of the grade, you are an A+ soul.
Biography
Edwin Nowicki joined the Department of Electrical Engineering in 1992 after working as a Senior Design Engineer at Inverpower Controls Ltd., Burlington, Ontario. He served as Associate Director with the Centre for Environmental Engineering Research and Education (CEERE), 2007-2018. His research is on power electronics for solar, wind and microhydro. He enjoys consulting work with inventors and was the lead innovator for a patent on a grid-connected inverter (applied to a staged electromagnetic rotational generator). A team project, with Babak Roodsari, David Wood, RC Adhikari, Kimon Silwal and Peter Freere, provided microhydro improvements, in the village of Ghodasin, Nepal, 2014. Ed has also taught power electronics for a masters degree program in renewable energy, Addis Ababa, Ethiopia, May, 2015 and December 2016.
Publications
Selected Publications
Analysis and Experimental Investigation of the Improved Distributed Electronic Load Controller, Babak Roodsari, Edwin Nowicki, IEEE Transactions on Energy Conversion, vol. 33, no. 3, pp. 905-914, Sept. 2018
Awards
ESS, Profesor of the Year Award in Electrical Engineering, 2017
Engineers Canada: Medal for Distinction in Engineering Education, 2011
APEGA: Summit Award: Excellence in Education, 2010
University of Calgary Students' Union Teaching Excellence Award, 2007