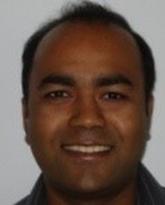 Gias Uddin
Assistant Professor
Department of Electrical and Software Engineering
PhD
McGill University
MSc
Queen's University
BSc
Bangladesh University of Engineering and Technology
Contact information
Location
Information and Communications Technology Building :
ICT352B
Courses
For courses please see my personal website.
Preferred method of communication
Email
Research and teaching
Research areas
Data Intensive Software Systems
AI4SE: Artificial Intelligence (AI) for Software Engineering (SE)
SE4AI: Software Engineering (SE) for Artificial Intelligence (SE)
Software Information Summarization
Software Documentation
Research activities
I do research on data intensive software systems. My work lies at the intersection of software engineering and data science practices, with a strong focus on the research of practical tools and techniques that aim to solve overarching problems in software and data analytics teams. In particular, I focus on the automatic creation of efficient software documentation, summarization, and recommendation techniques by combining natural language processing, machine learning and software engineering.
Biography
I am an admirer of teaching and supervision principles of Prof. Nico Habermann, "Focus on the students, since graduating great students means you'll produce great research, while focusing on the research may or may not produce great students." I find the greatest satisfaction when my students succeed in their career. My students enjoy freedom to pursue their research, while I can also guide them to find a research topic.
My research is influenced by my 10+ years of full-time professional experience at the Industry, both as a data scientist and as a software developer. I was a Senior Data scientist at the Data and Statistics Office of Bank of Canada. I also worked at IBM Canada, both as a researcher and as a software engineer. My first Industrial job out of my Master's was a software startup, which got acquired later on. In between, I also had the opportunity to work in a software consulting farm. These multi-faceted experiences in the Industry and Academia have been invaluable to conduct research and to guide my students.
Publications
Selected Publications (for detailed list, please see my personal website or Google scholar):
Gias Uddin and Foutse Khomh, Automatic Mining of Opinions Expressed About APIs in Stack Overflow, in IEEE Transactions of Software Engineering (TSE), pages 37. 2019.
Gias Uddin, Olga Baysal, Latifa Guerrouj and Foutse Khomh, Understanding How and Why Developers Seek and Analyze API Reviews, in IEEE Transactions of Software Engineering (TSE), pages 40, 2019.
Gias Uddin and Foutse Khomh, Automatic Summarization of API Reviews, Proceedings of the 32nd IEEE/ACM International Conference on Automated Software Engineering (ASE), 2017, 159-170. Nominated for ACM SIGSOFT Distinguished Paper Award
Awards
For awards and distinctions please see my personal website.