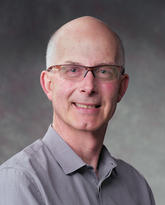 Michal Okoniewski
Professor
Department of Electrical and Software Engineering
Alvin Libin Chair - Biomedical Engineering
Contact information
Location
Information and Communications Technology Building :
ICT 354
Research
Research activities
Dr. Okoniewski's research is interested in many aspects of applied electromagnetics, ranging from computational electrodynamics, to reflectarrays and self-configuring antennas, as well as re-configurable computational hardware. He is also actively involved in bio-electromagnetics, where he works on tissue spectroscopy and cancer detection. For the last several years he has worked on using electromagnetic, radio frequency (RF) energy in enhanced oil recovery, for which he has authored several patents.
Dr. Michal Okoniewski's key projects are: a micro-scale chip that will have the same functional capacity as Nuclear Magnetic Resonance (NMR) devices commonly used in spectroscopy; GPUs (graphical processing units) computing. He has introduced GPUs into the field of computational electromagnetics transforming the academic and commercial codes; novel antennas; enhanced oil recovery: he has developed several small and large scale antennas, including large scale antennas for enhanced oil recovery.
Biography
Dr. Okoniewski received his MSc and PhD from the Gdansk University of Technology (Poland), and had his post-doctoral training at the University of Victoria. He has published over 100 journal articles and over 300 conference papers. He is also the Chief Scientist and Director of Acceleware.
Publications
Selected publications
Damir Pasalic, Pedro Vaca and Michal Okoniewski (2104). Modeling of EM assisted oil recovery. Electromagnetics in Advanced Applications (ICEAA), 2014 International Conference, August 3-8, 2014.
Jose M Bermudez, Wilson Acosta, Lino Andarcia, Andres Felipe Suarez, Pedro Vaca, Damir Pasalic, Michal Okoniewski (2014). Assisted Extra Heavy Oil Sampling by Electromagnetic Heating. Society of Petroleum Engineers.