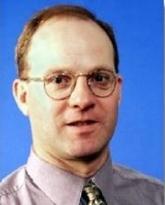 Paul Rogers
Associate Professor
Department of Mechanical and Manufacturing Engineering
PhD
Cambridge University, 1992
MEng
Cambridge University, 1990
BA
Cambridge University, 1984
Contact information
Location
Mechanical Engineering Building :
MEB404
Preferred method of communication
Email
Research
Research areas
Healthcare operational excellence
Manufacturing systems engineering
Research activities
Dr. Rogers' primary research interest involves operations research and operations management approaches in healthcare. Approaches include: mathematical optimization (linear and integer programming); discrete-event simulation; systems dynamics modelling; queuing models and statistical approaches; statistical quality and management tools (including Six Sigma methods); and process improvement (including Lean methods).
He is also broadly interested in integrated manufacturing systems and with the development and use of a wide range of modelling techniques for the design and control of manufacturing systems. Relevant "manufacturing systems" issues include: production scheduling; technology management; manufacturing strategy; manufacturing information systems; concurrent engineering; enterprise modelling; small company assistance and productivity improvement; business process re-engineering; total quality management.
Publications
S.R. Pendharkar, D.P. Bischak, P. Rogers, W.W. Flemons, and T.W. Noseworthy, "Using Patient Flow Simulation to Improve Access at a Multidisciplinary Sleep Centre", Journal of Sleep Research, Vol. 24, No. 3, p320-327, June 2015. [doi: 10.1111/jsr.12257]
C.S. Grewal, S.T. Enns, and P. Rogers, "Dynamic reorder point replenishment strategies for a capacitated supply chain with seasonal demand", Computers and Industrial Engineering, Vol. 80, p97-110, Feb 2015.
C.S. Grewal, S.T. Enns, and P. Rogers, "Measuring the performance sensitivity of replenishment systems using tradeoff curves", European Journal of Industrial Engineering, Vol. 8, No. 5, p646-668, Nov 2014.
T.R. Rohleder, D. Cooke, P. Rogers, and J. Egginton, "Coordinating Health Services: An Operations Management Perspective", in Handbook of Healthcare Operations Management: Methods and Applications, edited by B.T. Denton, International Series in Operations Research & Management Science, Vol. 184, p421-445, Springer:New York, 2013. [dx.doi.org/10.1007/978-1-4614-5885-2_16]
D.L. Cooke, T.R. Rohleder, and P. Rogers, "A dynamic model of the systemic causes for patient treatment delays in emergency departments", Journal of Modelling in Management, Vol. 5, No. 3, p287-301, 2010. [doi: 10.1108/17465661011092650]
C.S. Grewal, P. Rogers, and S.T. Enns, "Performance evaluation of inventory replenishment strategies in a capacitated supply chain under optimal parameter settings", International Journal of Value Chain Management, Vol. 4, No. 3, p195-212, 2010.