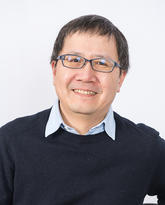 Simon Li
Associate Professor
Department of Mechanical and Manufacturing Engineering
Program Director
Energy Engineering
PhD - Mechanical and Industrial Engineering
University of Toronto, 2005
MASc - Mechanical and Industrial Engineering
University of Toronto, 2000
BASc - Mechanical Engineering
University of Toronto, 1998
Contact information
Location
Mechanical Engineering Building :
MEB222
Preferred method of communication
Email
Research and teaching
Research areas
Intelligent and autonomous systems
Sustainable manufacturing systems
Energy engineering
HVAC systems and building energy modeling
Engineering education
Engineering design education
Research activities
Intelligent and autonomous systems: sustainable manufacturing systems
Cellular manufacturing for mass customization
Closed-loop manufacturing and supply chain
Resilient production systems through flexible operations
Computational complexity in the optimization of manufacturing system
Energy engineering: HVAC systems and building energy modeling
Grey-box modeling of HVAC systems
Uncertainty analysis of building energy saving
Data-driven modeling of occupancy and building energy consumption
Engineering education: engineering design education
Pedagogy for engineering design education
Integration of analytical skills in design
Graduate attribute assessment
Cognitive abilities in engineering design
Publications
Selected Publications
Daie P, Li S. (2016). Hierarchical Clustering for Structuring Supply Chain Network in Case of Product Variety. Journal of Manufacturing Systems. Vol. 38, pp. 77-86.
Alemam A, Li S. (2016). Eco-Design Improvement for the Diaphragm Forming Process. International Journal of Sustainable Engineering, 1-10.
Li S, Nahar K, Fung BCM. (2015). Product Customization of Tablet Computers based on the Information of Online Reviews by Customers. Journal of Intelligent Manufacturing. Vol. 26, pp. 97-110.
Li S, Mirhosseini M (2012). A Matrix-based Modularization Approach for Supporting Secure Collaboration in Parametric Design. Computers in Industry, Vol. 63, pp. 619-631.
Awards
NSERC Chair in Design Engineering (co-chair)