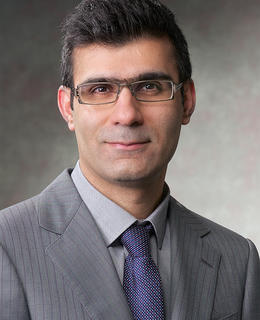 ---
Background
Educational Background
B.S. Software Engineering, Iran University of Science & Technology, 2003
M.S. Software Engineering, Sharif University of Technology, 2005
Ph.D. Software Engineering, University of Oslo, 2011
PostDoc Software Engineering, University of Waterloo, 2013
PostDoc Software Engineering, Queen's University at Kingston, 2012
Biography
Hadi is an Associate Professor in Software Engineering at Electrical and Software Engineering Department, University of Calgary. He has a PhD from University of Oslo and Simula Lab (2007-2011) under the supervision of Lionel Briand. He was a postdoc fellow at Queens University (2011-2012), working with Ahmed Hassan, and a postdoc fellow at University of Waterloo (2012-2013), working with the late Ric Holt, Mike Godfrey and Reid Holmes. He was an assistant professor (2013-2016) at the Computer Science department, University of Manitoba, prior to joining University of Calgary in 2017.
He is also an IEEE Senior Member, a Professional Engineer (PEng) in Alberta (APEGA), and holds a faculty fellowship at Schulich School of Engineering at University of Calgary.
He is a coordinating editor at Empirical Software Engineering Journal. Consider submitting!
Research
Areas of Research
Automated Software Engineering
Software Testing 
Program Repair 
Fault Localization
Specification Mining
Search-based Software Engineering 
Trustworthy AI and MLOps
Robust AI
Explainable AI
Model Serving 
Domain Adaptation 
AI and Software for Social Good
AI in Health 
Wearables for Mental Health
Participation in university strategic initiatives
Courses
| Course number | Course title | Semester |
| --- | --- | --- |
| ENSF 544 | Data Science for Software Engineers | Fall 2021 |
| SENG 643 | Automated Software Engineering | Fall 2021 |
Projects
Representation Learning for Software Testing
---
Efficient Model Serving by Caching
---
Robust and Explainable AI in Software
---
Domain Adaptation in Health and Software
---
System log-based Failure Prediction
---
Sequence Learning for Test Generation
Awards
Faculty Fellowship Award,

Schulich School of Engineering.

2020

IEEE Software best paper award at ICSE,

IEEE Software.

2017

Teaching achievement award,

The University of Calgary.

2018

ACM SIGSOFT Distinguished Paper Award at ICSE,

Association for Computing Machinery (ACM).

2013

ACM SIGSOFT Distinguished Artifact Awards,

IEEE.

2020

IEEE Senior member,

IEEE.

2020