Open House
 10 a.m. to 2 p.m. | Oct. 2, 2021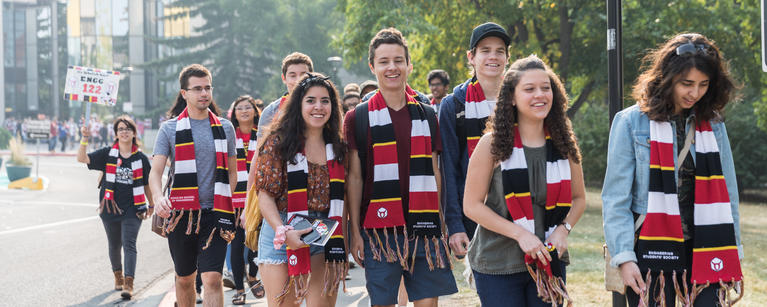 The first-year student experience
Not sure which engineering discipline to pursue? No problem.
Guarantee your Engineering Major/Program
Students who successfully complete all 10 technical common-core courses (with an overall GPA of 2.0 or better) are guaranteed placement in the program/major of their choice.
Engineering Student Centre
Our student centre provides a one-stop shop for information and support. If you need to register for the right courses, apply for a program or get information related to graduation – we can help.
Juggling your engineering degree with varsity athletics, an international experience or an unexpected life event? We're here for you.
Engineering Academic Success Centre
We offer year-round peer tutoring for your first-year courses and beyond. Enjoy quiet spaces to study between classes. And, benefit from one-on-one appointments with our academic development specialist, who can help you develop study and time-management strategies.
Engineering Leadership
This certificate is a professional development opportunity that will help you build leadership skills and expertise that set you apart in your career.
Personal and Community Mental Wellbeing
This certificate supports student wellbeing, ensuring that every student who enters engineering has an opportunity to develop their coping, self-regulation and stress-management strategies.
Engineering Entrepreneurship
This certificate provides students with an entrepreneurial toolkit to help them inspire change and create value in their communities, develop creative and innovative solutions to current challenges, and build their capacity for adaptability in the face of technological and societal change.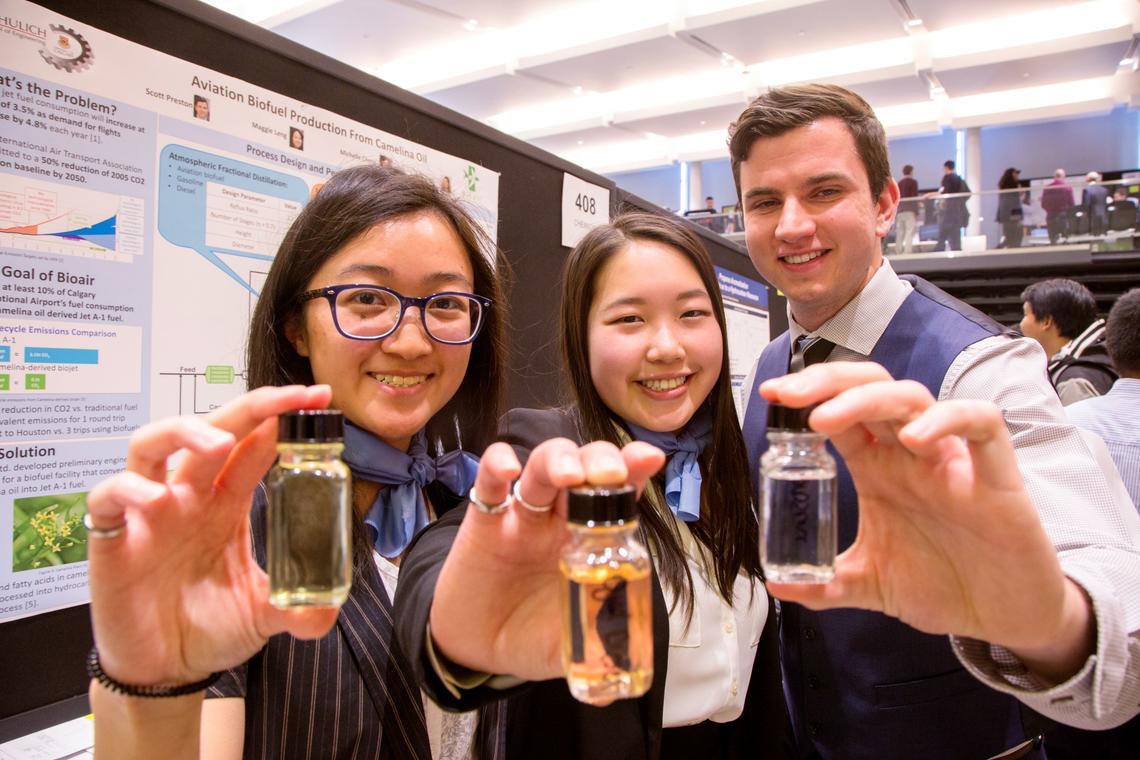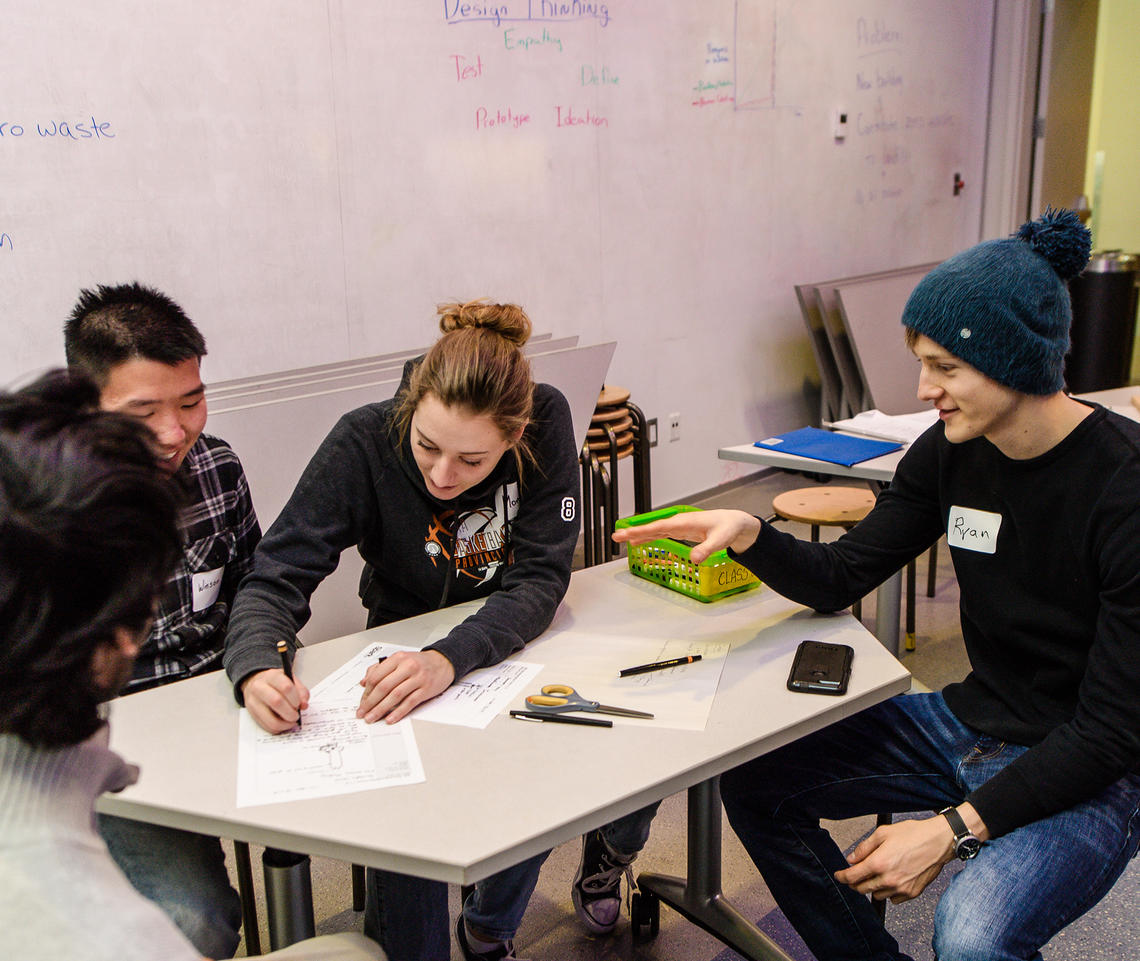 Each spring, our soon-to-be graduating engineering class presents their capstone projects at the annual Capstone Design Fair. Students practice key communications techniques while sharing their insights and expertise. With more than 100 student projects on display throughout the engineering complex, this is a great opportunity to meet future engineers, view new products and learn more about new approaches to challenges faced in our industry. 
Our students have created everything from a device to remove plastic from rivers, a bike that can withstand the ice and snow to a DNA sequencer. They've investigated variable speed limits on some of our busiest highways, or filed patents and launched small businesses based on their projects.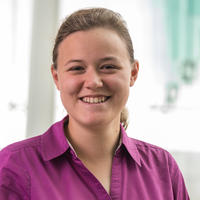 I still can't believe I got to live in California for a year! Thanks to the University of Calgary's internships, I was paid to work as a junior engineer in San Francisco before graduation. It was like living the dream.
Alina Kunitskaya
Recent engineering graduate