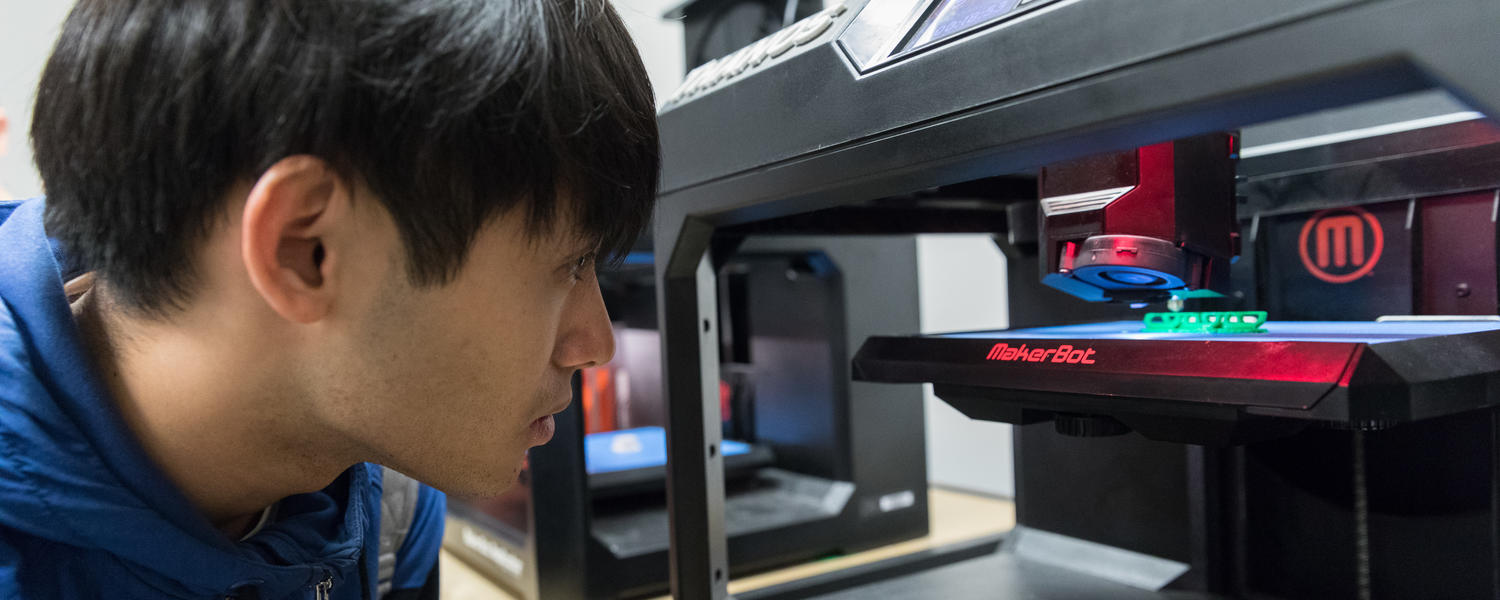 Navigation Laboratory
The CCIT 329 Navigation Laboratory is a state-of-the-art global navigation satellite system research laboratory (GNSS). The facility includes multiple workstations with access to live GNSS signals, and also hosts multiple GNSS simulators and RF front-ends to capture live and simulated GNSS signals. The lab is equipped with dozens of hardware GNSS receivers ranging from geodetic-quality to low-cost. It also houses a large variety of inertial sensors, GNSS pseudolites, precise oscillators, ultra-wideband ranging radios, and other navigation research tools and test equipment.
Geomatics Survey Stores
Geomatics Survey Stores, located in ENE 031, houses our program's teaching field equipment including total stations, levels, GNSS receivers, hydrographic equipment, and related accessories and supplies. Equipment from survey stores is regularly utilized in field labs in ENGO 343, 401, 431, 443, 455, 465, 501, 531 and 585 and by fourth-year capstone design groups. Recent acquisitions include equipment for remote-controlled hydrography, and thermal and optical cameras for close-range photogrammetry.
Geospatial Vision Metrology Laboratory
The Geo‐Spatial Vision Metrology (GeoVM) laboratory is a core facility shared by several faculty members in Geomatics Engineering, namely Drs Ivan Detchev, Derek Lichti, Mohzdeh Shahbazi and Ruisheng Wang. It is a multi‐purpose lab that is used to support both research and teaching activities.
The walls and ceiling contain some 500 signalized targets of different sizes used for instrument calibration, orientation and performance evaluation. Several sizes of targets have been placed throughout the room to allow experiments to be performed with a wide range of imaging sensors such passive cameras, time‐of‐flight range cameras, gaming sensors, laser scanners and thermal cameras and sensors with different fields‐of-view, frame imaging cameras and panoramic sensors. The constant temperature control in the room and the ability to control ambient light with light switches and blinds allow us to conduct high‐precision metrology experiments.

Original imagery supplied by McElhanney
Geomatics Multi-Sensor Systems Lab
The MMSS lab is a state-of-the-art lab for the integration and optimal combination of multi-sensors for position, location, navigation, attitude determination, and mapping applications. The lab is equipped with sensors that support MMSS applications including: integrated GNSS/INS systems, INS reference systems, inertial sensors of different categories (RLG, FOG, MEMS sensors), thermal cameras, laser scanners, odometers, ground penetrating radars, UAV/Drones, and UGV/robots. The lab also includes testing facilities such as thermal chamber, rotation tables, linear tables, 3D printing and test vehicle.
Biogeoscience Institute, Barrier Lake Field Station 
The Barrier Lake Field Station is the site of ENGO 501 – Field Surveys, a ten-day camp for final-year undergraduates held prior to the start of the fall session. The station provides housing and meals for students and staff as well indoor space to deploy a temporary computer lab and store field equipment during the camp. Student fieldwork is conducted on site and in neighbouring Bow Valley Provincial Park. 
Micro-Gravimetry Lab
The Micro-Gravimetry Lab, located in ENG 012, is dedicated to all types of gravity meters. The lab is equipped with iGrav superconducting, A-10 absolute, and CG-5 spring gravity meters in a quiet environment in the basement. Therefore, no stable measurement platform is required for single or parallel measurement for calibration and long-term operation. In addition, this lab is designed to test and simulate wellbore position and trajectory in directional drilling with MWD (measurement-while-drilling) MEMS gyro-gravity-magnetic sensors.
Geomatics Computing Design Studio
Formerly called the "Microlab," this studio is the primary location of our program's undergraduate computing lab exercises. It consists of 21 multi-monitor workstations configured for drop-in and group work as well as 35 workstations for lab-based instruction. A new studio, opening in 2021, will include instructional and collaborative workstations as well as breakout rooms for group design projects.
F Block Observatory
Ten concrete observing pillars as well as a mast holding a permanent GNSS receiver and weather station are located above the fourth floor of Engineering F Block. The observatory is used for GNSS and atmospheric research as well as geodesy and GNSS undergraduate lab exercises and capstone projects.
CCIT Antenna Array
An array of 10 GNSS antennas is located above the CCIT Navigation Laboratory. Signals from these antennas are distributed to workstations in the laboratory below and are used for GNSS acquisition, tracking, positioning and error research. Pillar W2 also serves as a reference point for the international GNSS Service Multi-GNSS Experiment (MBEX).