Position yourself ahead of the crowd
Professional master's degree in geomatics engineering
Demand for geomatics engineers is growing exponentially. 
Diversify your career with skills sought by industries seeking tech-trained employees to help them optimize their operations, including: 
Telecommunications
Transportation
Utilities
Navigation
Aerospace 
Gain advanced skills and knowledge in:
Geospatial data science
Mapping, positioning and navigation
Autonomous systems
Satellite Earth observation systems
Digital imaging and environmental monitoring systems
Sensors and the Internet of Things (IoT)
A supervisor is not required for this course-based master's degree program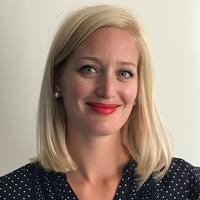 The need for geomatics engineers is high. From consumer-grade technologies that use spatial location - like Roomba or Uber - to high-tech industries like precision agriculture, they're essential to everybody.
Stephanie Michaud, P.Eng.
Strategic Marketing Manager, Geospatial Field Solutions, Trimble Inc.
Is this program right for me?
Develop advanced knowledge employers are seeking Complete a course-based master's program in two to six years Build on your BSc in engineering, computer science, physics or geography Work with an industry partner, engineering solutions to real-world problems
Can I customize the program?
Absolutely. We offer a variety of student pathways that allow you to pursue your passions. 
Geodesy, remote sensing and Earth observation
Positioning, navigation and wireless location
GIScience and land tenure
What courses will I take?
Students in this program take a minimum of 10 courses. Examples include:
What's the 4+1 program?
If you're entering the final year of your undergrad, you can complete an accelerated MEng in geomatics engineering in one additional year of school. 
Contact the MEng Program Office
Take three extra courses during your undergrad
Apply these credits towards your master's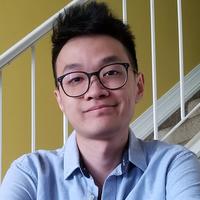 My experience with the MEng at UCalgary was excellent. I was taught how to succeed, both academically and in industry, and the projects developed both my creative and critical-thinking skills.
Randy Ho
MEng student, 2019
I'm interested in an MEng
If you would like to receive a reminder when our applications open, fill out the form and we'll contact you by email.
Collection of personal information
Your personal information is collected under the authority of section 33(c) of the Freedom of Information and Protection of Privacy Act. If you have any questions about the collection or use of this information, please contact the Office of Advancement at digital@ucalgary.ca
How do I know if I qualify?