$2.7 M
research funding per year
4
exciting research themes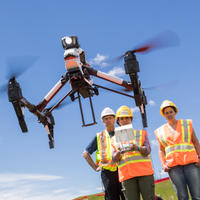 Research areas
We're advancing knowledge and solutions in positioning, navigation and wireless location. We also focus on digital imaging systems, land tenure, remote sensing, unmanned systems, Earth observation and more.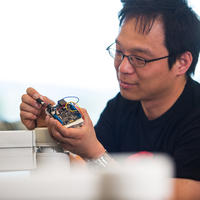 Research facilities
State-of-the-art facilities support our research. Specialized labs, including an observatory, facilitate research in geospatial vision metrology, navigation, sensors, biogeoscience, computing and beyond.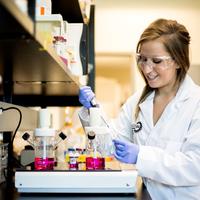 Research across Schulich
Our faculty members recognize the power of collaboration. Get an at-a-glance look at Schulich's expansive body of research. Explore our main research themes and the amazing projects that support them.
Multi-sensor systems are flying high
Multi-sensor systems are flying high
Dr. Naser El-Sheimy, PhD, Canada Research Chair in Geomatics Multi-Sensor Systems, is fine-tuning unmanned aerial vehicles for flight. Using low-cost GPS, navigation systems, cameras and lasers, his technologies can do what traditional manned airborne mapping systems can - at a fraction of the cost.
Intelligent unmanned systems
Intelligent unmanned systems
Dr. Mozhdeh Shahbazi, PhD, is researching autonomous mapping using unmanned aerial systems (UASs). She's developing new ranging and imaging technologies as well as autonomous, vision-guided UASs for high-precision mapping. This will transform infrastructure inspection, agriculture, search and rescue and beyond.
Predicting forest fires
Dr. Quazi Hassan, PhD, is using remote sensing and data from NASA satellites to monitor for forest-fire risk. Areas previously not covered by traditional weather stations are now on our radar. With this technology, we can monitor the full landscape and give emergency responders more time to prepare.
Industry research partnerships
Working with you to solve society's greatest challenges