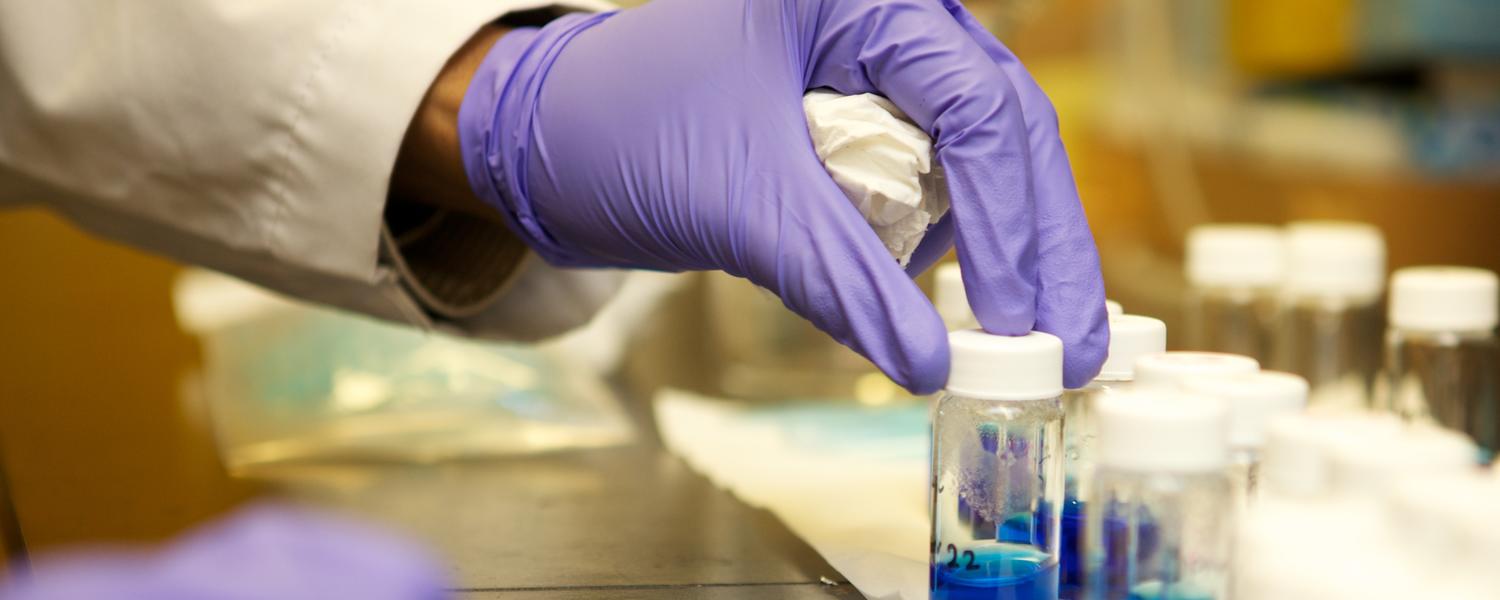 Research in Chemical and Petroleum Engineering
$11.8M
research funding per year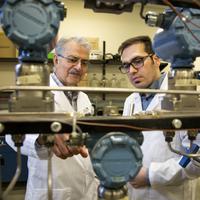 Research areas
Advancing research in hydrocarbon recovery/processing, nanomaterials processing, energy storage/conversion, environmental stewardship, bioengineering and process development.
Research facilities
Our labs advance research in reservoir simulation, flow modeling, environmental engineering, advanced materials development, pharmaceutical production, unconventional oil recovery and beyond.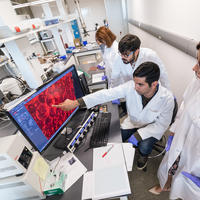 Research across Schulich
Our faculty members recognize the power of collaboration. Get an at-a-glance look at Schulich's expansive body of research. Explore our main research themes and the amazing projects that support them.
Transforming energy storage
Transforming energy storage
Dr. Milana Trifkovic, PhD, is transforming energy storage, energy conversion and water-treatment. She's investigating the application of composite materials in electrochemical energy storage and conversion, catalysis, tissue engineering, separations and fundamental studies of transport through porous media.
Money-saving reservoir simulation
Money-saving reservoir simulation
Dr. John Chen, PhD, is giving companies a picture of what is happening underground - before they dig. The Industrial Research Chair in Reservoir Simulation, Chen's virtual-reality interface allows companies to run different scenarios to find optimal, less expensive, more sustainable solutions.
From waste to catalyst
Dr. Josephine Hill, PhD, is transforming harmful by-products of oil and gas processing – such as petroleum coke – into catalysts for heavy oil upgrading. Repurposing these waste materials results in energy savings, improved reaction times and the removal of contaminants from the environment.
Industry research partnerships
Working with you to solve society's greatest challenges