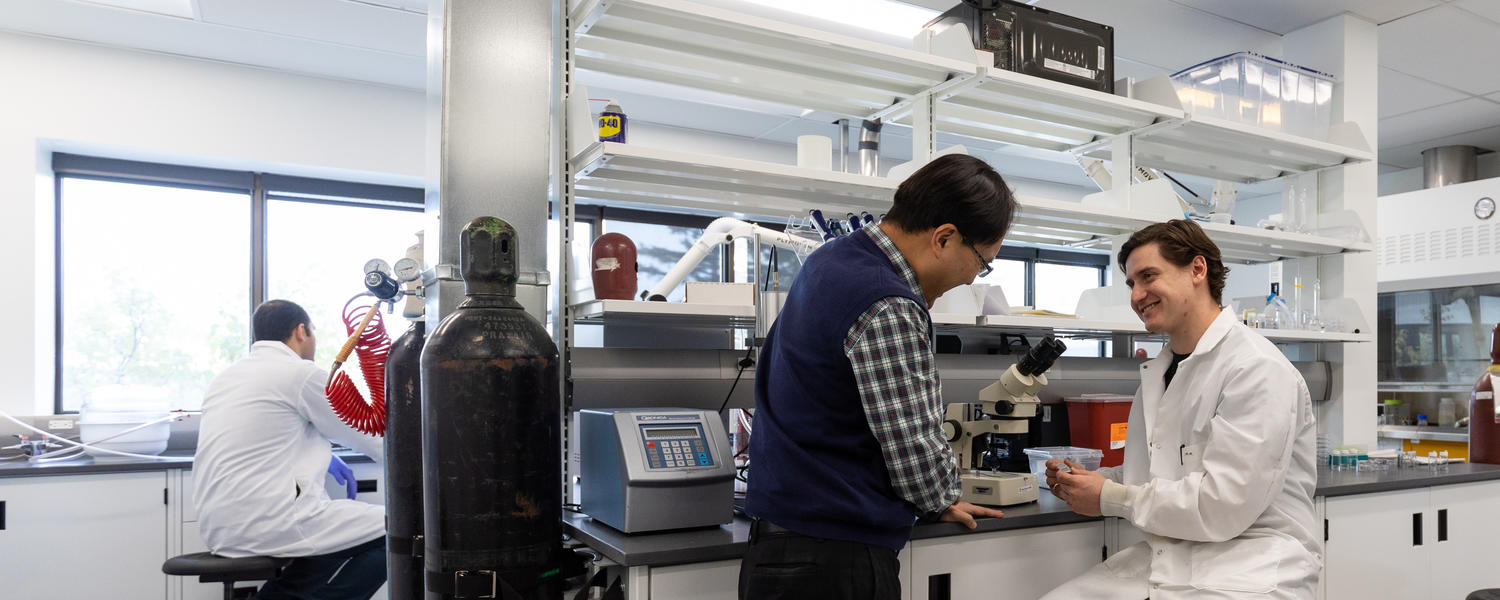 Research in Mechanical and Manufacturing Engineering
37
faculty members engaged in research
220
grad students engaged in research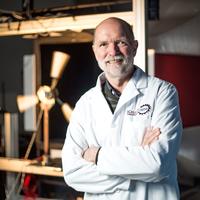 Research areas
Unmanned aerial vehicles, robotics, knee-joint mechanics, design engineering and aeronautics are just a few of our unique research areas. We engage in energy sector research partnerships and work to enhance the environmental performance of energy systems.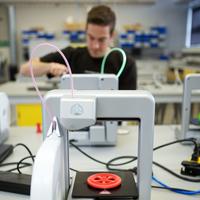 Research facilities
Multiple specialized labs facilitate our research advances. These range from aerodynamics, flow control and wind tunnels to micro- and nano-scale fabrication, robotics and automation, and biomaterials and tissue development.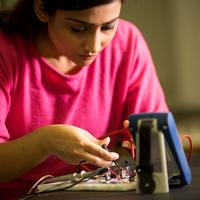 Research across Schulich
Our faculty members recognize the power of collaboration. Get an at-a-glance look at Schulich's expansive body of research. Explore our main research themes and the amazing projects that support them.
Preventative medicine - for machines!
Preventative medicine - for machines!
Dr. Qiao Sun, PhD, is finding ways to predict and prevent downtime on wind farms. Data such as changes in vibration can be used to determine when wind turbine bearings are wearing. This prevents catastrophic failure, reduces downtime and means only buying new parts when they're needed.
Advancing aerospace
Dr. Craig Johansen, PhD, is working with NASA on ways to integrate the SCRAMJET engine into space vehicles. This leading-edge engine doesn't require space craft to carry tanks of liquid oxygen in order to create thrust. Instead, it works on oxygen that can be taken directly from the atmosphere.

 
New joint imaging techniques
New joint imaging techniques
Dr. Janet Ronsky, PhD, is pioneering new, non-invasive imaging techniques for joint analysis. By finding novel mechanical markers for the early detection of osteoarthritis, detecting and monitoring scoliosis in the spine, and more – her work will transform treatment for people with musculoskeletal injuries.
Industry research partnerships
Working with you to solve society's greatest challenges