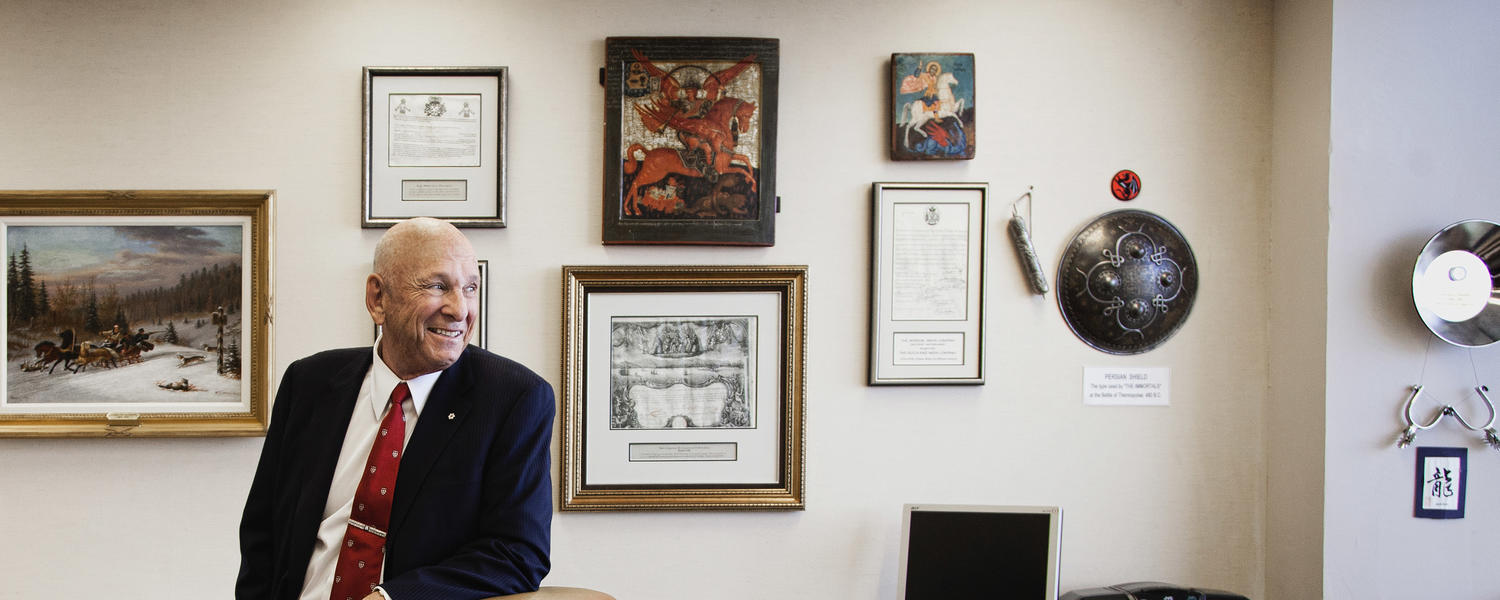 Becoming Schulich
It's an honour to share the name of prominent Canadian philanthropist Seymour Schulich
I hope to encourage other families with the means to support higher education in this region and throughout Canada.
Seymour Schulich
Philanthropist
An honoured Canadian
Seymour Schulich was born in Montreal. He earned a BSc and MBA from McGill University. Then, he obtained a Chartered Financial Analyst degree from the University of Virginia. Schulich has more than 40 years of experience in the natural resource business. He serves on the boards of many oil, mining and philanthropic organizations. In 2012, he became a member of the Order of Canada, our country's highest civilian honour.



A transformative donation
Seymour Schulich made a $25 million donation to the faculty of engineering in June 2005. Matching grants from the government brought this to $50 million. In honour of his generousity, we renamed our school. We also created the Seymour Schulich Scholarships. This is the largest pool of engineering entrance scholarships in Canada.