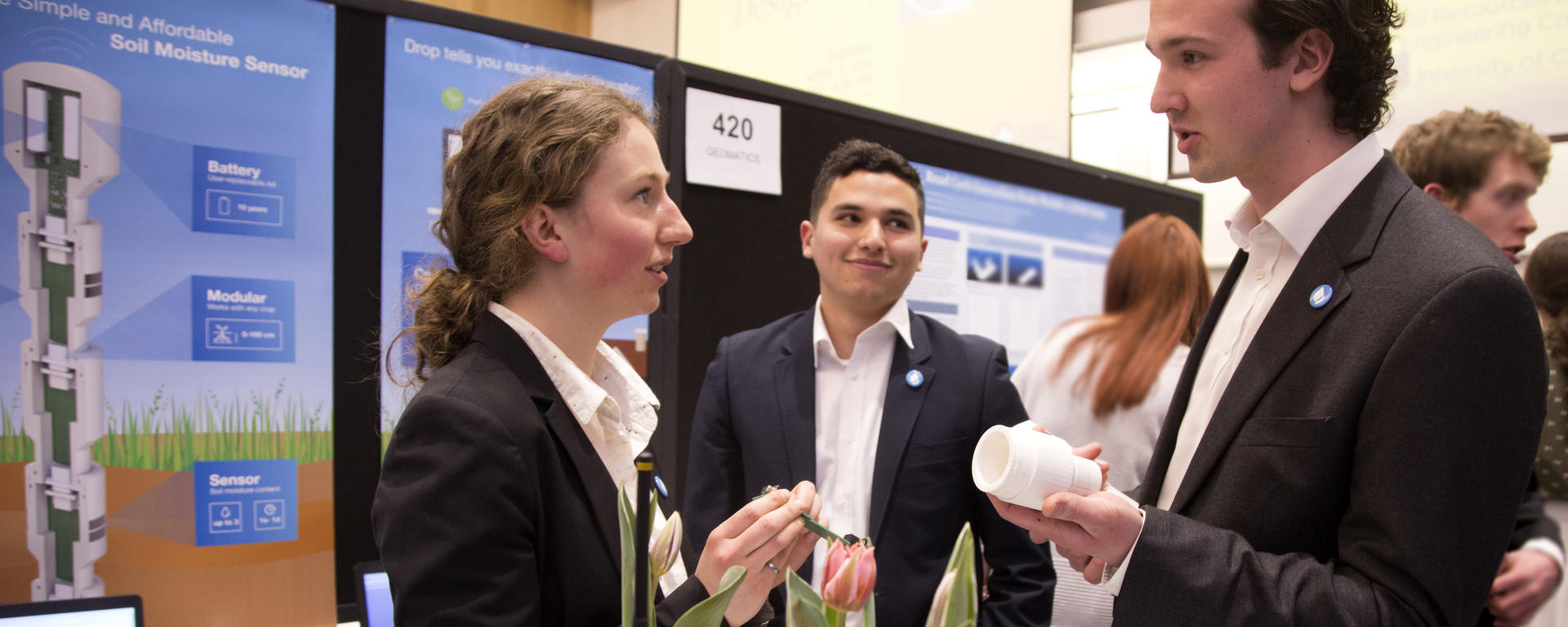 Certificate in Engineering Entrepreneurship
The Certificate in Engineering Entrepreneurship provides students with an entrepreneurial toolkit to help them inspire change and create value in their communities, develop creative and innovative solutions to current challenges, and build their capacity for adaptability in the face of technological and societal change.
Students who complete the certificate will gain meaningful exposure to engineering entrepreneurship through a combination of hands-on practice, formal training around key entrepreneurial concepts, interaction with industry experts, and interpersonal skills development and improvement. These valuable skills can be applied at any stage of their careers and help them graduate ready to make a difference in Calgary's entrepreneurial community.
Enhance your entrepreneurial and interpersonal skills: 
Students can earn digital badges for successful completion of Levels 1, 2 and 3, and earn a Certificate of Completion for successfully finishing all three levels.
*Registration in levels 2 and 3 requires successful completion of the preceding levels