Certificate in Personal and Community Mental Well-Being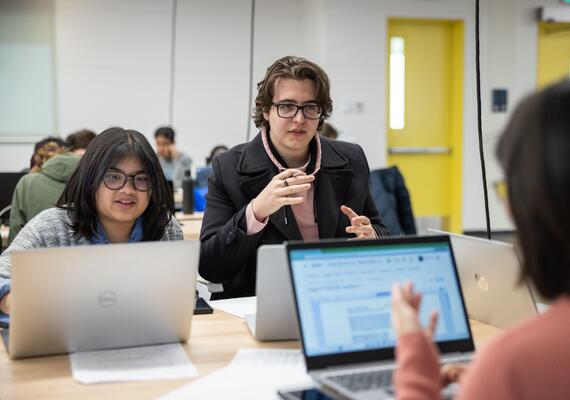 About the program
This certificate supports student wellbeing, ensuring that every student who enters engineering has an opportunity to develop their resilience. Research by Alameda (2009) found that students benefit from mental health and wellness instruction to teach resilience and coping skills. Using already scheduled class time to teach these topics, and delivering co-curricular material specifically for engineers, we support students' mental well-being as well as their academic achievement. 
Four-tiered program delivery
The Certificate in Personal and Community Mental Wellbeing is a combination of co-curricular activities and content that is embedded in courses. Registration is required for Tiers Two, Three and Four. Completion of each Tier is required before progressing to the next tier. Registration for Tiers Two and Three are capped at 35 people.
Enhance Your Well-Being Skills
Schulich Wellness
The Schulich School of Engineering offers curricular, co-curricular and extracurricular programs for students, faculty and staff. We believe that healthy individuals create a healthy community and in a holistic approach to well-being.
The Importance of Well-Being
The presence of positive well-being and absence of clinical symptoms relate to academic success for post-secondary students (Antaramian, 2015). Many factors impact an individual's well-being.