Engineering Design Fair
April 4, 2023
Proudly sponsored by TD Insurance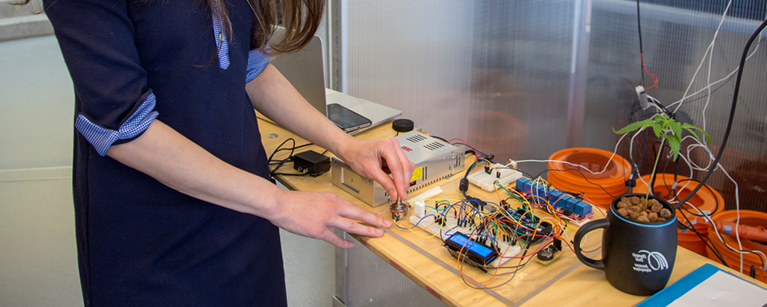 Sparking new ideas and designing solutions
In their final year of studies, all engineering students complete an immersive team assignment called the capstone design project. The project gives students the opportunity to put all they've learned into practice. It's also a unique chance for them to engage with the professional engineering community, working to solve challenges faced by industry or learning from mentors who are out in the field. 
Many of our projects are sponsored by industry, giving our students real-world experience of addressing the needs of a client. Projects go from concept to design to fabrication and presentation at our annual Capstone Design Fair.

Our students have created everything from a device to remove plastic from rivers, a bike that can withstand the ice and snow to a DNA sequencer. They've investigated variable speed limits on some of our busiest highways, or filed patents and launched small businesses based on their projects. 
Showcasing their inventions
Each spring, our soon-to-be graduating engineering class presents their capstone projects at the annual Capstone Design Fair. Students practice key communications techniques while sharing their insights and expertise.
With more than 100 student projects on display throughout the engineering complex, this is a great opportunity to meet future engineers, view new products and learn more about new approaches to challenges faced in our industry. 
The 2023 Engineering Design Fair was on Tuesday, April 4, 2023.
This is a fantastic opportunity for you to share your expertise, engage with new graduate talent and meet other industry professionals.
With more than 100 student projects in ten categories, we depend on industry experts to judge the problems that students creatively solve in their final year capstone project.
Judge recruitment is closed for 2023.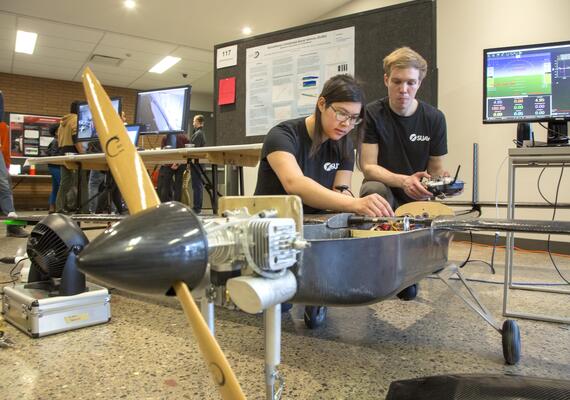 Bringing industry to the table
We are always seeking opportunities to partner with industry for student design projects. While we can accept ideas throughout the year, we will only be able to work on projects that students can begin in September and complete by early April. 
If you're interested in getting involved in future capstone design projects, there are two ways to participate. One, you can volunteer to be a judge or, two, you can participate as a mentor or provide an industry challenge for a team to solve.