Sparking interest in STEM
Our initiatives challenge stereotypes, break down barriers and foster a passion for engineering
This Schulich-sponsored program is for grades 11 and 12 students with interests in math and science. Our dedicated Discover Engineering team are current engineering students. Together, they visit hundreds of high schools every year. They share insights into what engineering is. They describe their experiences as engineering students. And, they share information about the different engineering programs we offer.
Virtual high school workshops
Invite the Discover Engineering team to visit your school virtually. We share engineering workshops aligned to the high school curriculum. 
Choose from four curriculum-related topics:
Designing a Sustainable Future with Engineering
Biomimicry: The Nature of Engineering
Women in Artificial Intelligence
Bioengineering, Medicine and Health Science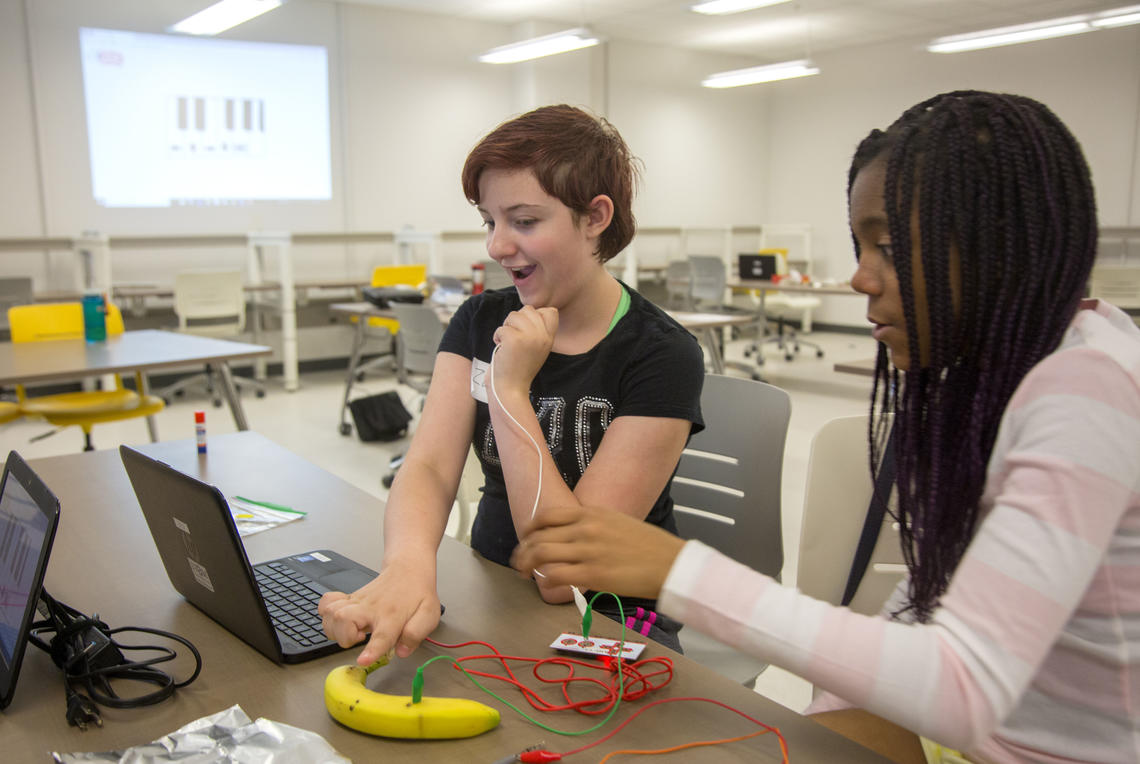 Contact Discover Engineering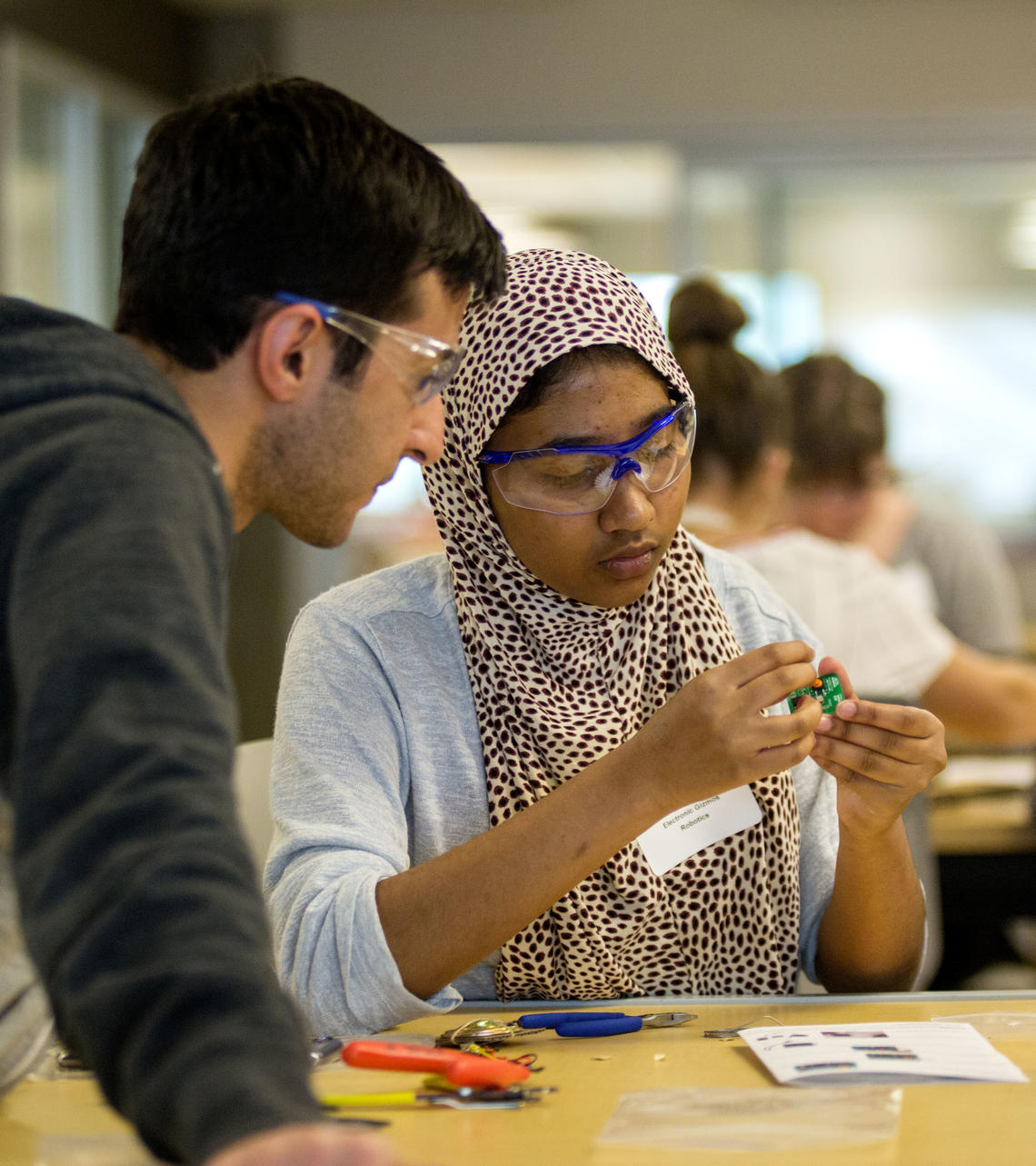 We partner with the Faculty of Kinesiology on the Minds in Motion program. Together, we offer children's summer camps, workshops, outreach initiatives, clubs and events. Minds in Motion brings science and engineering to life. Even better, we open kids' minds to the world of careers available in engineering and science.
What's a mind in motion?
Children getting hands-on experiences with:
Computer programming
Electrical circuitry
Game-making and web design
Chemical engineering
Dissection and DNA extraction
Energy-efficient machines
Robotics
Designing flying machines
Launching rockets