2020 Schulich Entrepreneurship Alumni Award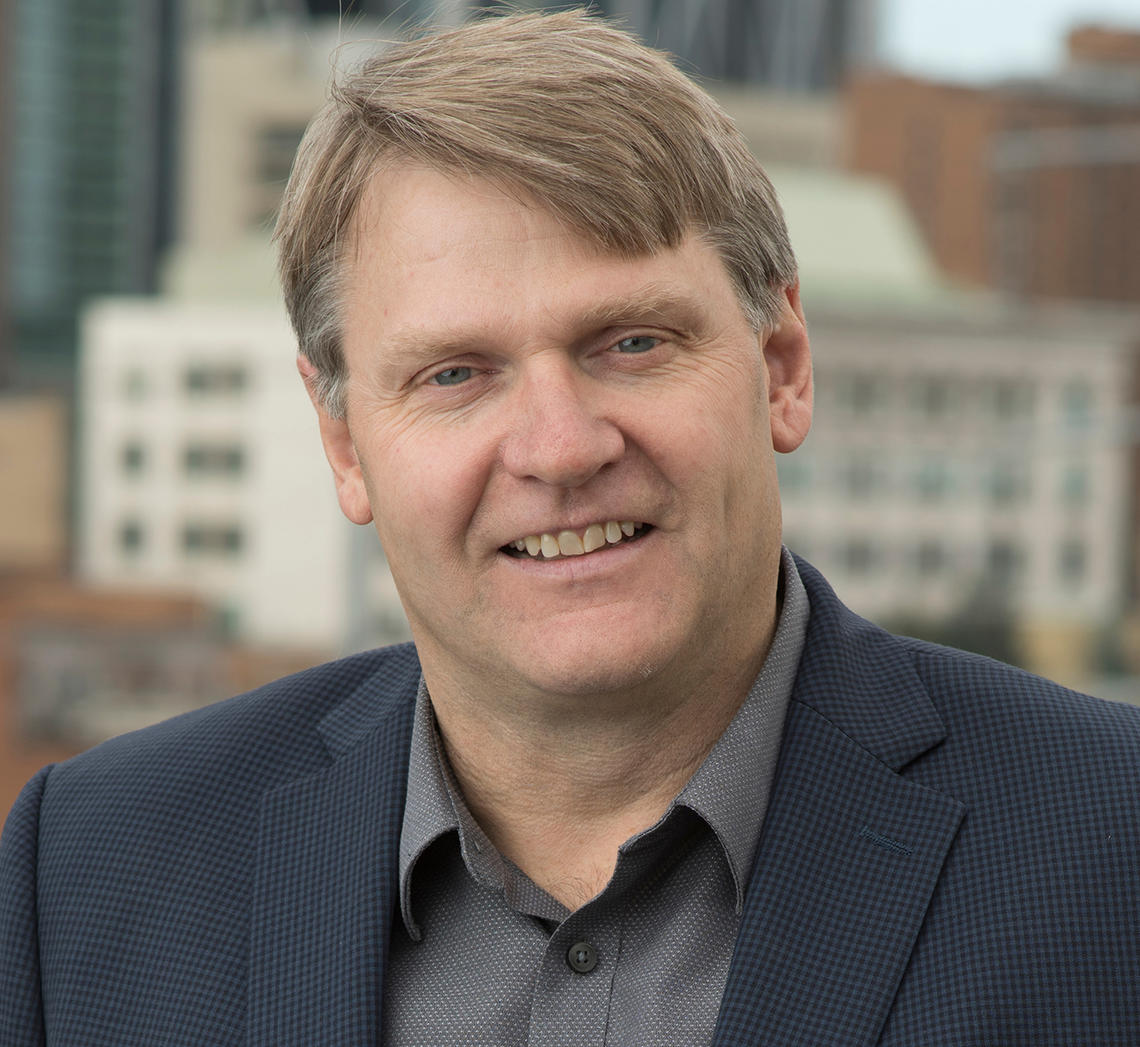 BSc (Eng)'98, PhD (Eng)'02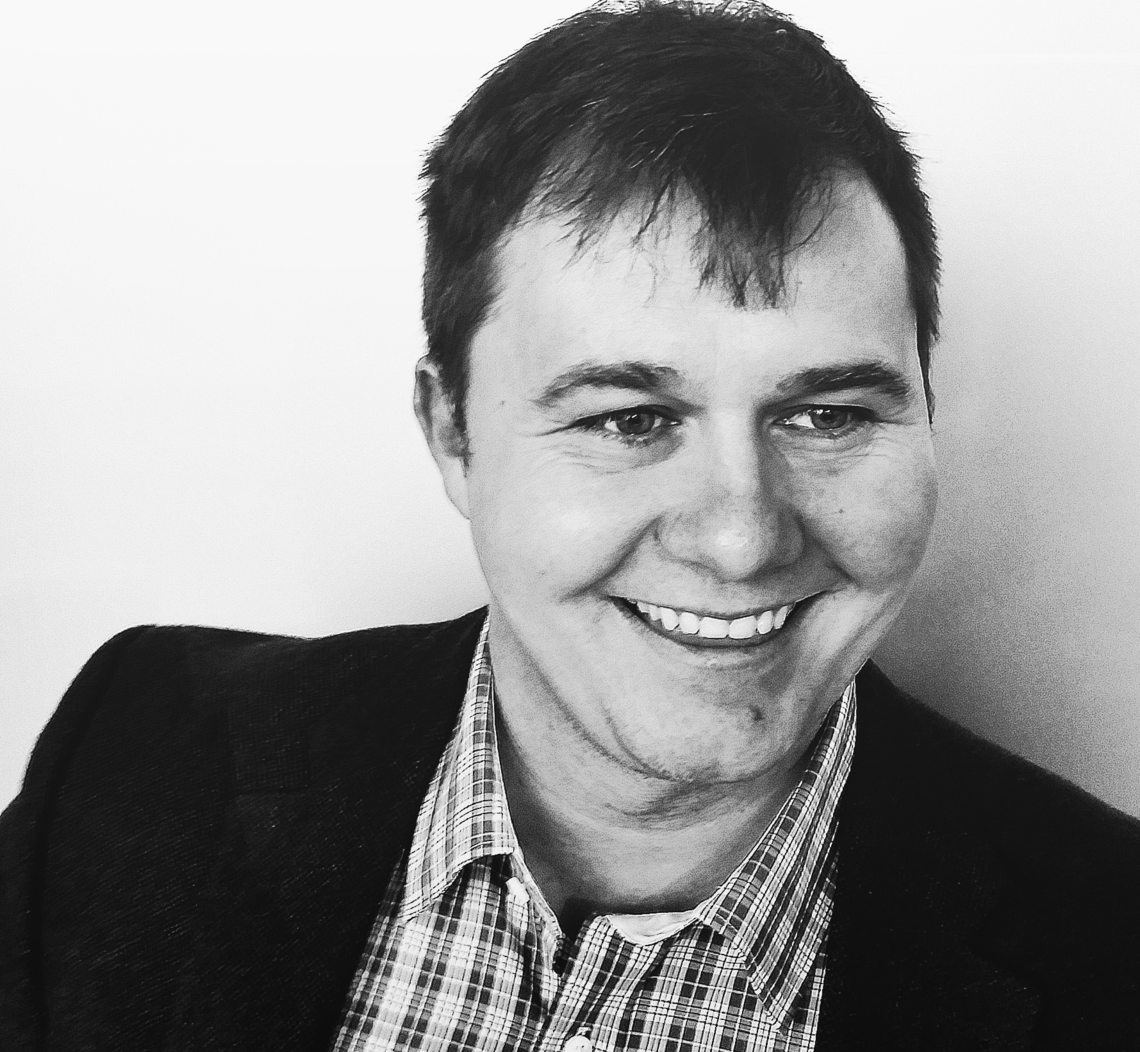 Chris Tucker and Robert Radovanovic are shining examples of engineering entrepreneurship. After graduation, they both formed successful companies, following their instincts about the high-value potential of emerging spatial-data technologies.
After graduation, Chris worked for a large Calgary-based survey company. Within a few years, he had an idea for his own venture, forming Point Geomatics, a company focused on 3D reality capture using terrestrial laser scanning. Robert, upon completing his PhD, founded SARPI Ltd., developing surveying and mapping technologies for the oil and gas sector.
Both engineers took risks. They each had a vision of where emerging geomatics technologies could go, and recognized the importance of a client-focused approach, and custom solutions to complex problems.
When Chris launched Point Geomatics, the terrestrial laser scanning and data capture market was growing rapidly. While many unknowledgeable players were providing scanning services without the expertise to deliver the full potential of the technology, Chris did things differently. He applied the rigours of geomatics engineering principles to these powerful new technologies, developing precise engineering applications for clients across North America.
Through SARPI, Robert created demand by developing smart GPS solutions people didn't realize could exist. His solutions for monitoring tailings-ponds gathered and analyzed data autonomously, engineered to function in remote and challenging environments for years with no maintenance. Robert was pioneering drone technology before it was mainstream, developing remote-controlled boats with echosounders to map effluent ponds, creating unmanned aerial vehicles from microcontrollers and hobby kits. When off-the-shelf solutions didn't exist, Robert was happy to build his own systems.
In 2011, Chris and Robert saw the complimentary nature of their individual companies and merged. They founded SarPoint Engineering, a company that quickly became known as a place for cutting-edge thinking. With Chris as president and Robert as CEO, SarPoint experienced exponential growth. By 2013, their business spanned the oil and gas, industrial infrastructure, transportation and mining sectors.
That same year, they took a leap of faith into the emerging digitized-reality market. They invested in mobile mapping technologies and created Solv3D, a software company specializing in the processing and visualization of massive 3D data sets. It was a gamble that paid off, gaining them access to new markets in road corridor and power line mapping.
By 2017, the success of SarPoint made the company an appealing acquisition, and Chris and Robert sold the company to McElhanney Ltd. Both stayed on at this leading engineering and geomatics services consulting company: Chris became the Calgary division manager of Remote Sensing and Robert moved into a position as branch manager of McElhanney's Calgary engineering operations.
Chris and Robert are well known throughout the international geomatics community for their expertise in 3D reality capture. They were pioneers who built businesses based on new technologies, and developed game-changing hardware and software applications that transformed geomatics solutions in the market. They also actively support UCalgary graduate research programs, contribute to advisory efforts and mentor undergrad students as they complete their capstone, engineering-design projects.
A message from Chris and Robert