Recent graduate
Spencer Kerber, BSc (Eng)'16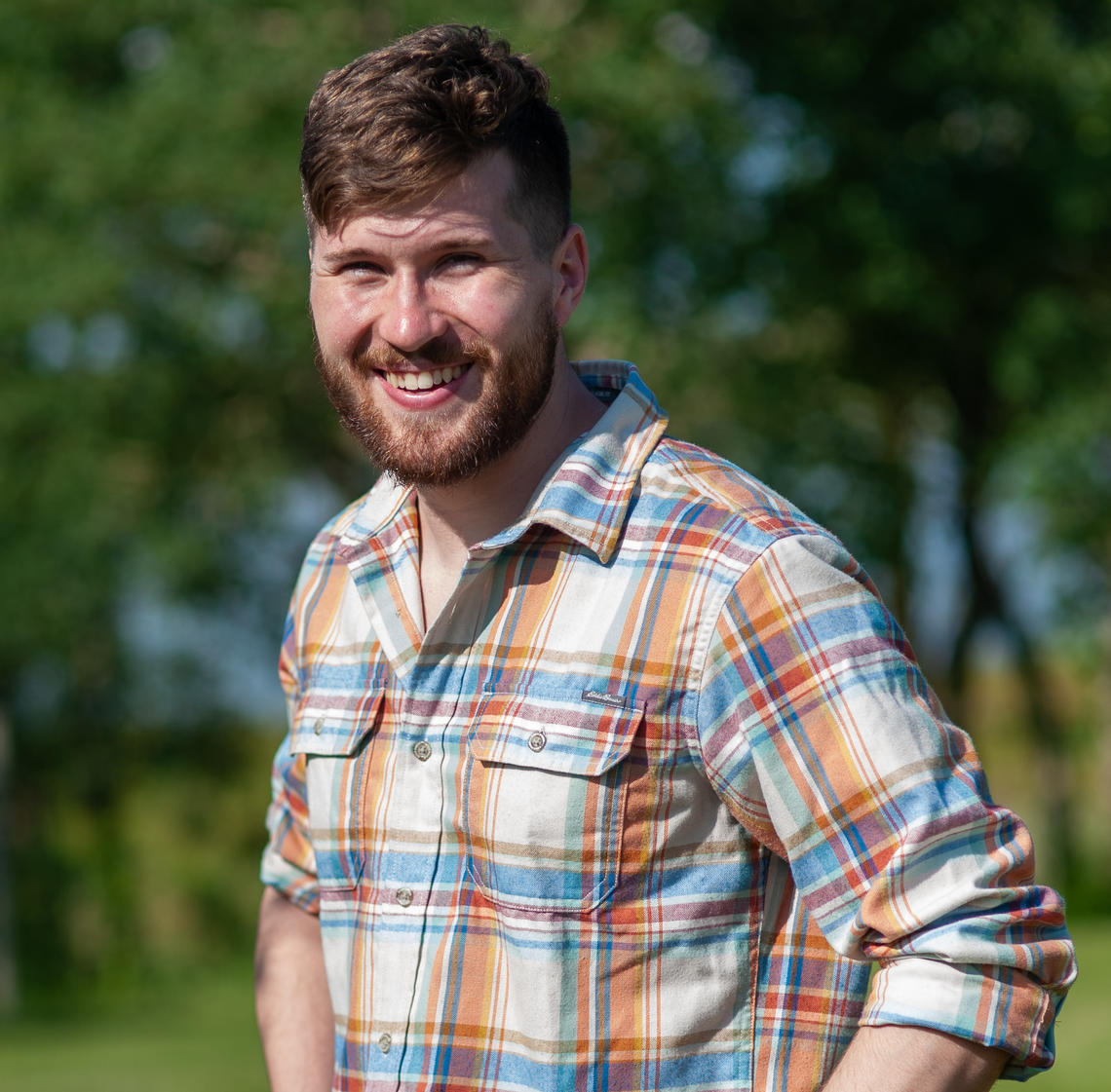 BSc Mechnaical Engineering
Minor in Petroleum Engineering
Schulich School of Engineering
University of Calgary
Where is he today?
Founder of Bessie (an online platform linking consumers to meat and seafood from local farmers and producers - with delivery from farm to doorstep)
Graduating flexible, creative engineering entrepreneurs
Spencer Kerber, BSc (Eng) '16, graduated from mechanical engineering (with a minor in petroleum engineering) and began his career as a product owner with IBM. After many flights and nights spent building advanced analytics products for industrial process facilities, he decided to pursue his passion for food. In 2019, he launched Bessie, an online platform that connects consumers to local meat and seafood - from local farmers and producers. On the Bessie website, Spencer is described as caring about food; how we grow it, how we buy it and how we eat it. Consumers can order a Bessie Box with their selection of products, which is then shipped directly from the farm to their doorstep. Outside of his professional life, Spencer enjoys unscripted travel, accidental adventure and solo reading time.
An engineer is a person who doesn't despair at huge tasks. They break huge tasks down into addressable segments and start plugging away with their assumptions, but validating as they progress.
Spencer Kerber
BSc (Eng)'16
How did UCalgary's Schulich School of Engineering prepare you to be an engineer?
UCalgary taught me how to roll up my sleeves and solve the problem. Sometimes there isn't an easy answer (with no template question). Real life is missing variables. My engineering education prepared me for the ambiguity of solving problems with incomplete data sets...and to be passionate about it!
Seemingly impossible design projects, info-heavy exam questions, and case study competitions made for a very challenging academic and extracurricular environment. These experiences ended up being a fantastic introduction to working on distributed and centralized teams to solve problems with integrity and timeliness.
What were your Schulich School of Engineering highlights?
My favourite moments at Schulich were a mix of exciting and mundane. Hacking together a local network to play old video games with friends when we should've been studying. Donating endless dollars during Pi week. Mech trips to new countries with foreign languages (Munich and South Korea). Working on interdisciplinary design teams and case competitions that took me to Montreal, Boston and Houston.
None of these memories were based in the classroom, but they were all possible because of the lessons I was learning from my professors and with my peers.
Who were your UCalgary mentors?
Robert Martinuzzi. He teaches one of the hardest courses I ever took (turbomachinery). He also had the most grace of any professor I worked with. I missed almost six weeks of the semester because of family, competitions and more. He helped me learn how to ask for help and, more importantly, get through with a passing grade! I also got to spend quality time with him on a mech trip to Munich.
What is your advice for new engineering students?
Get in and get dirty. Your final grade does matter, but to truly love and be passionate about your work you MUST branch out beyond the course load. Start doing ugly tasks that have real/physical world components (change a car's oil, fix a bike alignment, build a database for shared notes with versioning).
Once you can start drawing a correlation between the courses and the endless applications, it becomes easier to get excited about crushing out a lab writeup or sleuthing compiler errors.
Tell us about your life beyond engineering school?
I finished my degree with two years of petroleum/process engineering and it looked like I would continue to work in the oil industry. I had a change of heart and decided I wanted to explore different things even if they paid less (or nothing at all). I moved into consulting! My best projects were in carbon emissions technology, industrial process facility AI/ML optimization and UI/UX product development.
Recently, I followed my heart (again) and started a company named Bessie (www.bessiebox.com). Bessie makes relationships between farmers and people easy. We deliver 100% natural meat and seafood from local farmers and producers direct to people's doors. Bessie wants to make the ecological/ethical choice the easy choice by increasing accessibility and lowering costs of sustainable food options. This may sound like a radical career change, but I'm still working with datasets, supply networks, tech backend and database development, and user experience. It's the perfect job for me. I just so happen to be the founder (and unpaid ha! But that's another story).
What does it mean to you to be an engineer?
An engineer is a person who doesn't despair at huge tasks. They break huge tasks down into addressable segments and start plugging away with their assumptions, but validating as they progress.