Dear Schulich engineering class of 2020
You have been on quite a journey to get to graduation. You have so much to celebrate.
There are hundreds of stories of your achievements and of your positive impact on the Schulich School of Engineering.
As a class, you have watched our engineering buildings transform from a network of construction sites into a completely new environment to learn in. You have been among the first to build in our Maker Multiplex, to lead in our Engineering leadership Program, or to volunteer your engineering skills around the world through global learning experiences.
In these uncertain times, you have shown resilience like no other graduating class I have ever known. Throughout COVID-19, and the sudden switch to remote learning, you have remained focused on your goals, asked for help when you needed it, and above all – you stayed the course. You made it to graduation.
Shaking your hand as you cross the convocation stage will have to wait for a bit. Please know that I could not be any prouder of who you are and what you have achieved.
Take that entrepreneurial spirit forward. Use your passion and your training to truly make a difference. Never has there been an era in which there is more possibility for positive change than at this very moment. The world is calling on you to find new solutions to the problems it has long faced. Now is your time. Engineer the change we need most.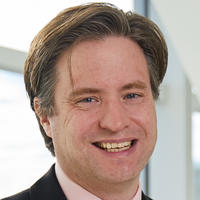 Congratulations Class of 2020. You are already truly remarkable. We cannot wait to see how far go and how much you achieve as Schulich engineers.
Bill Rosehart
Dean of the Schulich School of Engineering
Stories about you: our class of 2020
Although you are entering the profession under global conditions more challenging than could have ever been expected, I nevertheless am confident that while you will undoubtedly struggle, you will persevere and emerge as "winners."

Gerry Maier, OC, P.Eng., CD, LLD, FCAE, FEC, FGC (Hon.)
Thank you to all my faculty mentors, family and friends. It's very grateful for this moment. I love you all!!

Yubing Shen, BSc (Eng)'20
Engineering Class of 2020, you are simply amazing. I am in awe of all you have already achieved. You are resilient problem-solvers. I know this world needs you to help us engineer our future. Congratulations, we are so proud of you.

Sarah McGinnis, Marketing and Communications Manager
One word immediately comes to mind when I think of the Engineering Class of 2020 and that's resilience. You should all be proud of your collective perseverance and dedication to both excelling academically as well as maintaining bonds with each other even while we're all apart. This is such a uniquely challenging time, and you have all risen above it with compassion, provided your insights through research, and have shown a will to see the world become a better place under your guidance. To this I sincerely commend you. It's been an honor and privilege to have been able to work with you over the past couple of years, wishing you all the best in your future endeavours!

Tyler Hamilton, Student Advisor – Engineering Student Centre
Congratulations Class of 2020. A special shout out to the amazing students to students of Geomatics Engineering. Wishing you success and hope you keep in touch with the UCalgary Geomatics family.

Monica Freeman, Graduate Program Administrator
I would like to congratulate my newest colleagues, the UCalgary engineering graduates of 2020. Best of luck for your future!

Salvatore Federico, Professor
Congratulations Class of 2020! Hope some of you remember fondly having some #ENGG20FUN in first year and through the rest of your degree! I am so excited to watch your careers - best of luck!
Michael Kallos, BSc (Eng)'95, PhD'99, Professor
Congratulations chemical engineering class of 2020. I rejoice with you on this wonderful day of your celebration. You are awesome and remarkable and whilst there maybe challenges out there, I'm hopeful that you now have what it takes to dismantle them.
Onyekachi Okwara
The focus for our team in the Engineering Student Centre is to help students, it's so rewarding to see all of you graduate successfully.  We know that these are different times, but we also know you are different students, Schulich Engineering grads are well positioned for the world ahead, you will meet these new challenges head on and we are excited to see the difference you will make in the world! 

Engineering Student Centre
I know this year has been an unprecedented whirlwind of dramatic change especially for all of you in your final semester. You've done amazing to adapt, collaborate, lead, and thrive throughout – these are important qualities that will allow you to excel in your career!

They say hindsight is 20/20, and I'm confident we'll look back at the class of 2020 as the one that produced Engineers who raised the bar to unprecedented heights!

Lucas Maliniak, Industry Coordinator – Engineering Career Centre
Congratulations to the Class of 2020 from Geomatics! I've missed seeing all your faces and wish I could give you all hugs! Though times are challenging now it has never stopped the Geomatics family from doing their best. Go make us proud!

June Au Yeung, Graduate Program Advisor
Celebrate our class of 2020
Share a message of congratulations to the engineering class of 2020
Thanks! You'll get a confirmation email shortly.
Collection of personal information
Your personal information is collected under the authority of section 33(c) of the Freedom of Information and Protection of Privacy Act, and is required for updating your email subscription preferences. If you have any questions about the collection or use of this information, please contact the Office of Advancement at digital@ucalgary.ca
I would like to send a huge congrats to the class of 2020, it has been my pleasure to help you through your graduate program. I hope that you leave your graduation today feeling incredibly proud of all you have accomplished!!!! You made it!!!!

Jamie Olmstead, Graduate Program Advisor
Congratulations to the Schulich Graduates. We are excited to see where you go from here, to see you take the limits of society, test them and take your innovation to the next level!

Mikayla Stewart, Admin. Assistant
What an amazing class of graduates! You are all embarking on a journey that will be filled with amazing highs and fascinating challenges for which we know you are prepared. Be honest in your pursuits, bold in your choices, and true to who you are!

Rebecca Cowan, Senior Advisor - Engineering Career Centre
Chemical Engineering, Energy Engineering, Oil & Gas Engineering Graduation Celebration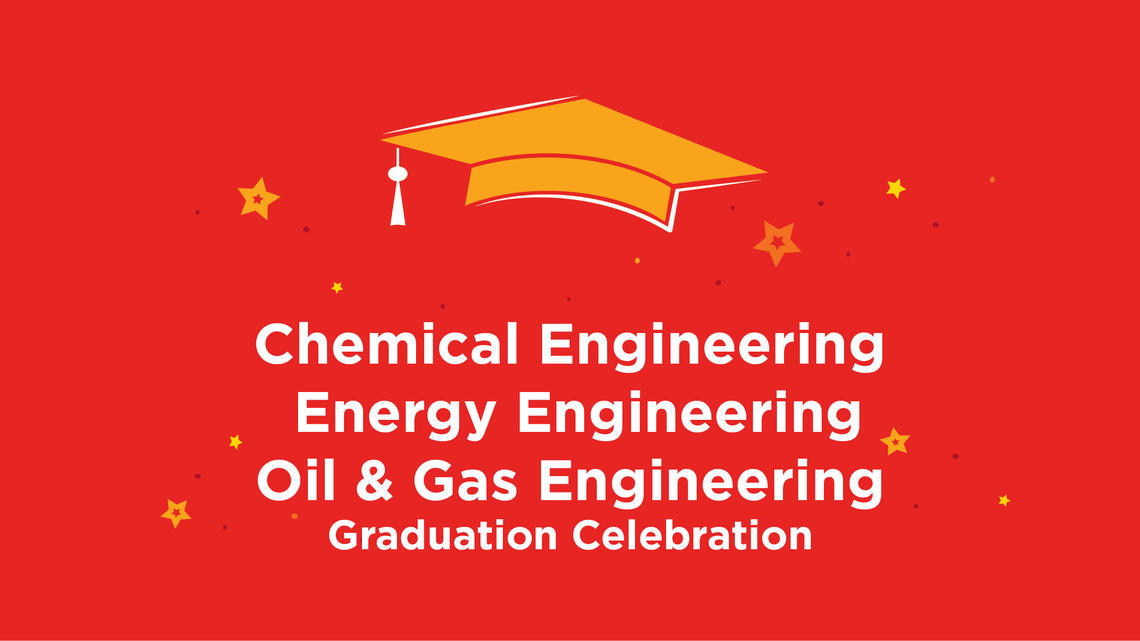 Civil Engineering Graduation Celebration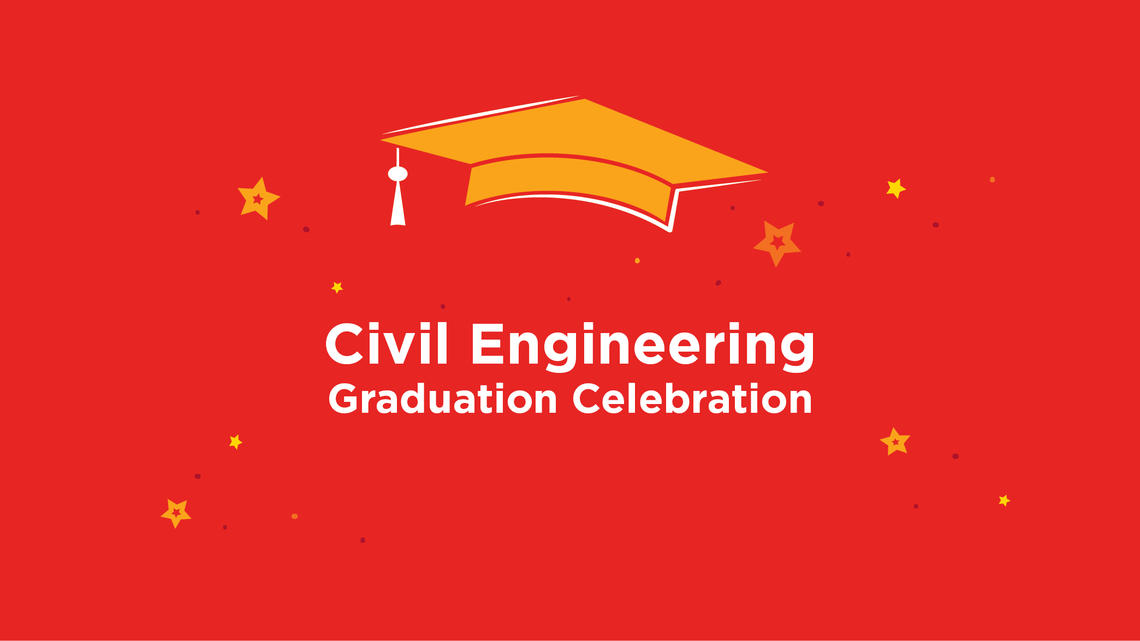 Electrical Engineering and Software Engineering Graduation Celebration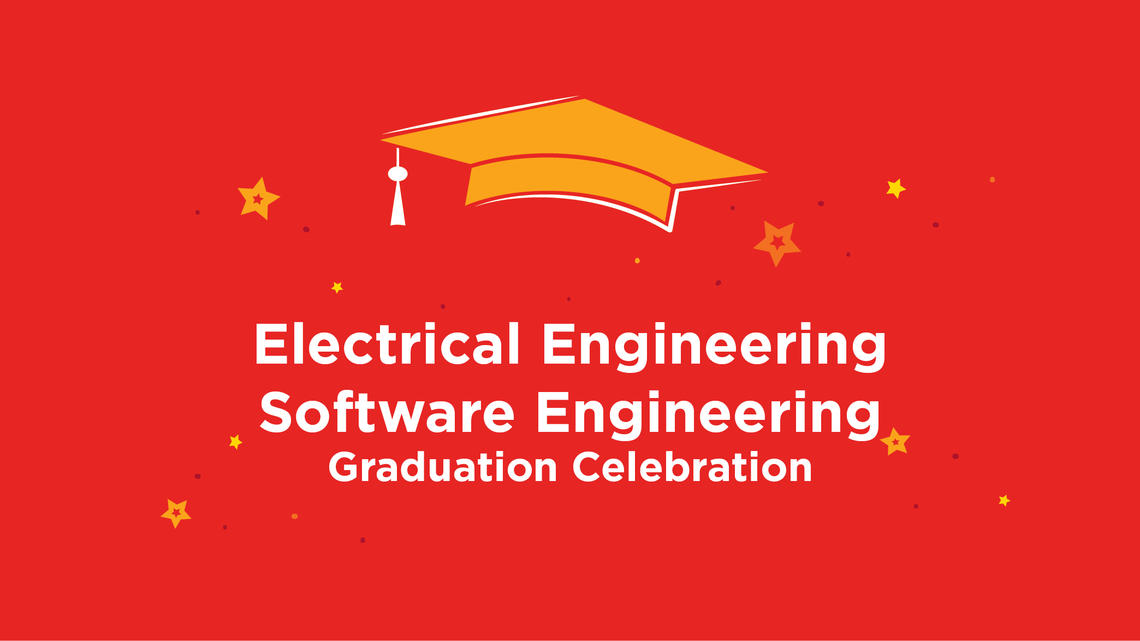 Geomatics Engineering Graduation Celebration
Mechanical Engineering Graduation Celebration