Alumni spotlight
Gurdeep Tamber, BSc (Eng)'04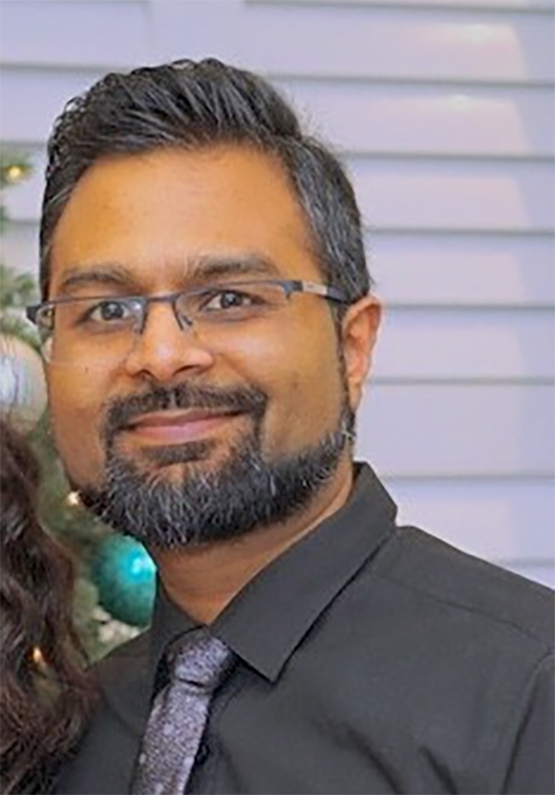 Transforming the way software is developed, tested, and released to customers
Gurdeep (Gary) Tamber, P.Eng., CISM, is an accomplished engineering leader with proven hands-on experience in leading technical teams to meet business objectives.
He has led teams effectively at most of the big five banks in Canada such as CIBC, Scotiabank, BMO and TD Bank in the field of application performance engineering. Starting in 2015, Gary switched tracks to modernize and transform the software testing and software delivery process. To accelerate transformation programs, Gary led various platform engineering teams to advocate and support modern tools and practices such as scaled agile methodologies, development operations (DevOps) and cloud computing. In his current role at Intrado's Notified business, Gary is leading a team of engineers that provide platform level services for the world's only communication cloud for events, public relations and investor relations.
Along with a P.Eng designation, Gary is also certified in the field of cyber security as a CISM certificate holder. Gary is active member of PEO (Professional Engineers Ontario) and OSPE (Ontario Society of Professional Engineers) through which he mentors software engineers by encouraging them to explore hot technology fields such as cloud computing, DevOps and cybersecurity!
While I studied engineering, I learned that no one can do this alone. All of the professors, mentors and study groups are crucial parts of becoming a successful engineering graduate.
Gurdeep Tamber, BSc (Eng)'04
Director of Cloud and DevOps Engineering, Intrado Corporation
What is your favourite memory from your time at UCalgary?
I have lots of great memories of my time at UCalgary. Most of my favorite memories include hanging out with my buddies and playing video games or pool at the arcades after a long day of lectures, studying and completing assignments.
What did you learn about yourself while you studied engineering?
While I studied engineering, I learned that no one can do this alone. All of the professors, mentors and study groups are crucial parts of becoming a successful engineering graduate. I also learned that there is systematic way of solving any problem by breaking it down into smaller pieces and focusing on one piece at a time. While it sounds simple, you can accomplish almost anything using this approach. The engineering degree teaches you how to understand complex concepts and solve real-life problems, which gives you the confidence you need to be successful. 
What is the career highlight or professional accomplishment that makes you proudest?
The career highlight that makes me proudest is that I have seen tremendous advancement in the way software is developed, tested, and released over the course of my career. The engineering degree has allowed me to play various roles at different levels, companies, and phases of the software development lifecycle. I took many risks, re-invented myself, and made many career transitions to keep up with the pace of the changing technology landscape. There is still a lot to learn and accomplish!
How did your engineering degree help you get to where you are today?
My degree has been crucial to my success. It has served as a strong foundation or platform that has propelled me into the world. The problem-solving skills, disciple and confidence that I gained through my engineering degree set me up for success.
How has your career path evolved and changed since your graduation?
My career path is constantly evolving! I started as a developer and tester working for CIBC. As I rose through the ranks, I fell in love with the idea of leading engineers to accomplish even bigger goals. I quickly grew into technical leadership roles in the field of performance engineering at various Canadian banks. With the rise of cloud services and modern DevOps practices, I realized the need to upskill myself and evolve with the changing industry, as well as transform the way software is developed, tested and released. I also learned new agile ways of working that are a lot more effective than the traditional hierarchy in organizations. It has been a super exciting journey so far!