Alumni spotlight
Jonathan Miller, BSc (Eng)'03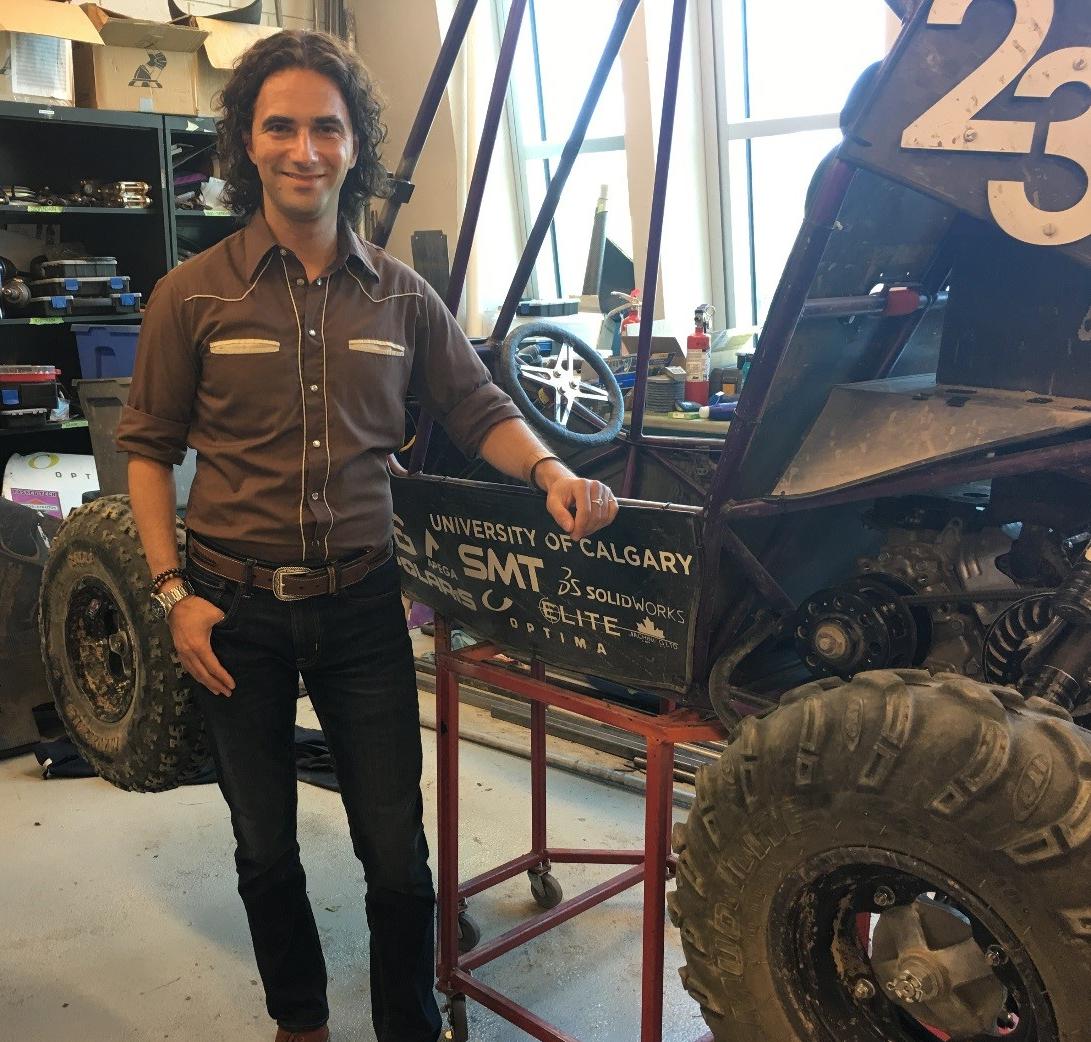 An international internship was just the beginning
Jonathan attended the Schulich School of Engineering for Mechanical Engineering with a minor in Mechatronics, during which he also went on a 12 month internship working at Bosch Automotive in Tokyo, Japan. Upon graduating, Jonathan undertook a Master of Engineering at McGill University with funding from NSERC. He came back to Calgary briefly for work, before flying off to Cambridge University to study towards a PhD in Engineering as the Schulich School of Engineering's first-ever Gates Cambridge Scholar. After a brief stint designing stability control systems for semi-trucks at Haldex in the UK, Jonathan moved to Munich to become a development engineer at BMW, learning German and proper driving skills in the process.
Relax! Also, plans are useless, but planning is essential.
Dr. Jonathan Miller, PhD
Development Engineer, BMW
What is your favourite memory from your time at U Calgary?
Giving my all for Engineering Week under the theme "Austenite Powers"
What was your favourite campus hang-out spot?
Engineering lounge, back corner. The sofas were actually brought in from my home, after my parents had bought new ones.
What advice would you give your student self, knowing what you do now?
Relax! Also, plans are useless, but planning is essential.
How did your engineering degree help you get to where you are today?
I really found myself during my degree at the U of C, and learned what I was capable of. I also collected valuable experiences (like an internship abroad), without which I would never have advanced as far as I did.
How has your career path evolved and changed since your graduation?
After the U of C, I did a MEng at McGill with a NSERC scholarship. I subsequently became the U of C's second, and the Schulich School of Engineering's first Gates Cambridge Scholar at the University of Cambridge, where I did my PhD in Engineering. I've since left the English realm, learning German and moving to Munich, where I now work as a development engineer for BMW.