Alumni spotlights
Laura Lucier, PhD'20, BSc (Eng)'99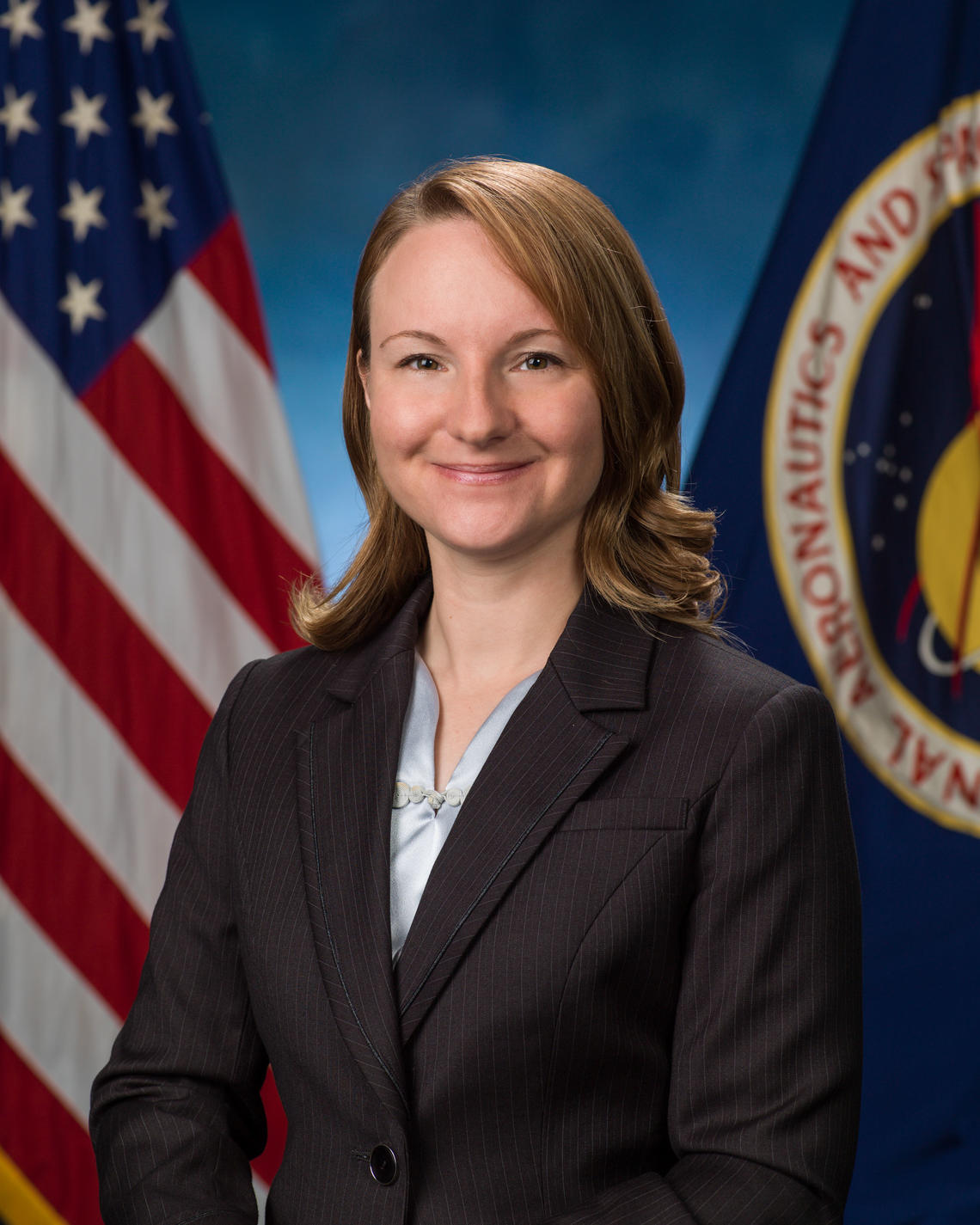 Climbing the ranks at NASA
Dr. Laura Lucier is a licensed Professional Engineer and holds degrees in mechanical and aerospace engineering from the University of Calgary and McGill University. She started her aerospace career with the Canadian Space Agency, researching how materials degrade in low-Earth orbit. This work resulted in several peer-reviewed papers published in the fields of plasma physics and materials science.
From 2002 to 2017, Dr. Lucier worked at NASA's Johnson Space Center as a robotics flight controller. In this role, she led teams responsible for planning and executing Space Shuttle and International Space Station missions involving the Canadarm2 and Dextre robots. As a "ROBO" flight controller, Dr. Lucier logged over 4,800 hours on console in mission control, including support of 13 Space Shuttle missions, numerous spacewalks, and many other high-stress, routine and emergency operations. Most notably, Dr. Lucier pioneered methods for the safe capture and release of free-flying, un-crewed space vehicles using the Canadarm2.
Dr. Lucier has received many awards for her robotics, flight-control work including APEGA's Early Accomplishment Award, Engineers Canada's Young Engineer Achievement award, the Queen's Diamond Jubilee Medal, the Rotary National Award for Space Achievement Stellar Award, and various awards from the American, Canadian and Japanese space agencies.
From 2017 to 2019, Dr. Lucier served as group lead for the flight controllers responsible for operating the various information technology assets onboard the International Space Station and NASA's next-generation spaceships. Currently, she is Chief of NASA's Robotics Operations Branch, serving as supervisor of a multi-national team of contractors and civil servants.
Outside of work, Dr. Lucier exercises her skills as an instrument-rated commercial pilot, stained glass artist and SCUBA instructor. She also volunteers for Cybermentor, an online mentoring program for young women interested in careers in the engineering and the sciences.
As my career path shifts towards higher levels of leadership within NASA, I continue to work technical problems, but have also taken on increasingly strategic and adaptive challenges.
Laura Lucier, Chief of NASA's Robotics Operations Branch
PhD'20, BSc (Eng)'99
What is your favourite memory from your time at UCalgary?
I particularly enjoyed the competitions and events that took place during Engineering Week. I was a member of the Engineering Students' Society for several years, so the week came with a lot of stress. However, all of the planning was worthwhile because Engineering Week provided a fun diversion for the students and also encouraged teamwork and creativity, albeit in a very informal setting.
What did you learn about yourself while you studied engineering?
I think the biggest thing I learned was how to be a member of a team and to accept help. I would not have made it through my undergraduate degree without the help and support of some great friends and mentors.
What is the career highlight or professional accomplishment that makes you proudest?
I am very proud of having played a leadership role in developing the methods used to capture free-flying, uncrewed vehicles using the Canadarm2; a very complex and potentially dangerous operation. The work involved significant technical changes to the on-orbit robotic systems, development of tools and techniques for training the astronauts, and coordination across the Canadian, U.S., and Japanese space agencies. The procedures and systems the team and I developed have been used to capture various vehicles including the SpaceX Dragon, Japanese HTV and Northrup Grumman Cygnus spacecraft.
How did your engineering degree help you get to where you are today?
My work at NASA requires me to be able to understand the workings of various types of technical systems: electrical, mechanical, thermal, software, etc. My degree provided me with foundational knowledge in each of these areas, and the confidence to go out and learn more as needed for the project, discussion or challenge at hand. Students tend to focus on, or prioritize, this technical knowledge. However, to be successful in an engineering career one must master the "soft skills" also taught as part of the degree curriculum, such as problem-solving techniques, team-work and communication.
How has your career path evolved and changed since your graduation?
As my career matures I am enjoying increased opportunities to develop others. I take great satisfaction from being able to help individuals achieve their goals, and am also enjoying the experience of setting and achieving audacious goals with my team. As my career path shifts towards higher levels of leadership within NASA, I continue to work technical problems, but have also taken on increasingly strategic and adaptive challenges, such as re-envisioning NASA's role in the commercialized space sector, and this year's trial of ensuring our astronauts are safe, our missions are successful, and our employees are healthy, happy and productive in the midst of a global pandemic.