Alumni spotlight
Monika Tamber, BSc (Eng)'04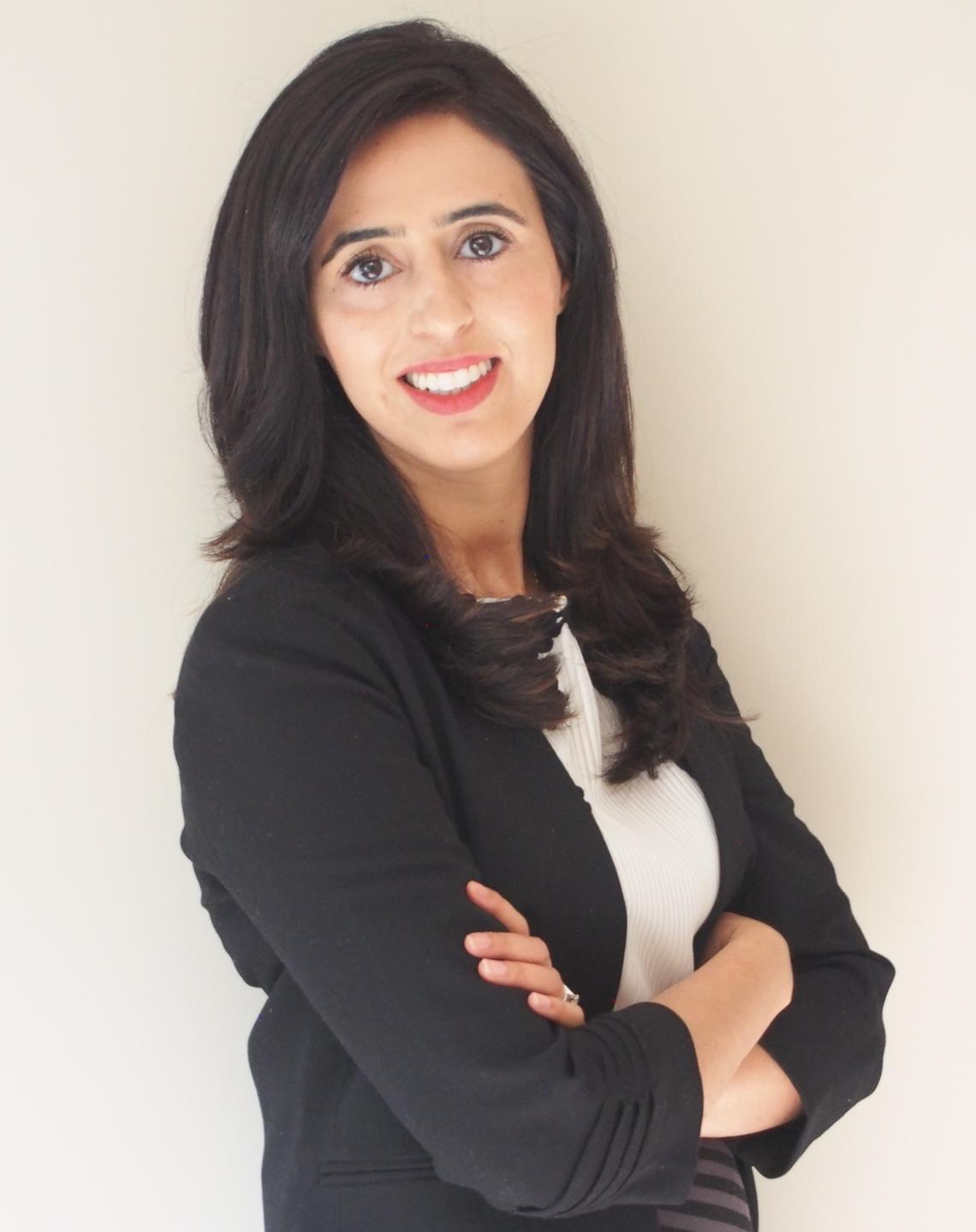 Named one of Canada's Top Women in Cybersecurity
Monika is a passionate cybersecurity and engineering professional with over 15 years of experience, spanning financial services, telecommunications and semiconductor industries.
Currently working on solutions to modernize and secure Canada's critical payment systems, she is a director of security governance at Payments Canada. She specializes in payments security and ensuring that customer data, funds and capital are secured against cyber threats and fraudulent activity.
Monika has worked in the engineering field for over 10 years, developing cutting-edge video algorithms and microchips for customers across North America and Europe. She also led numerous engineering and security projects that amplified the telecom customer experience and footprint across Canada while working at Rogers Communications.
Her educational background includes a Computer Engineering degree from the Schulich School of Engineering. She holds a Professional Engineer designation and numerous certifications in the field of Information Security. She has received many awards and recognition for her work, such as being recognized as one of Canada's Top Women in Cybersecurity and a spotlight award for her work with the Bank of Montreal.
Outside of work, she is passionate about empowering women and youth in the fields of engineering, technology and cybersecurity.
I believe that an engineering degree is one of the most versatile and respected degrees that can be used as a jumping-off point to so many different amazing and diverse opportunities.
Monika Tamber, BSc (Eng)'04
Director of Security Governance, Payments Canada
What is your favourite memory from your time at UCalgary?
My favourite memory of UCalgary is walking around campus and eating in Mac Hall. I remember all of the late nights spent completing assignments in the engineering building. I especially enjoyed having the dedicated "homeroom" where Electrical, Computer and Software Engineering students all hung out! I made lifelong friends during my UCalgary days and, in fact, I met my husband during my days there!
What did you learn about yourself while you studied engineering?
I loved the engineering program from the day I stepped foot on campus during a WISE (Women in Science and Engineering) open house I attended when I was in grade 11! Throughout the program, I learned how to challenge myself, step outside my comfort zone and make connections with others. The program was challenging and, at times, I doubted myself and my abilities. But it also taught that - with constant effort, determination, and perseverance - all challenges can be overcome.
What is the career highlight or professional accomplishment that makes you proudest?
While there have been many, I would have to highlight two.
First was the ring ceremony and the day I graduated from the engineering program in 2004. I had paid my own way through university, due to some challenging circumstances that my family was going through. So, receiving the Computer Engineering degree and getting my Iron Ring has given me a huge sense of pride.
Second was being selected as one of Canada's Top 20 Women in Cybersecurity this year. It was a huge honour and a humbling experience to be recognized amongst such inspirational women who are doing amazing work across the country!
How did your engineering degree help you get to where you are today?
Going through the engineering program taught me some key skills in life that I use every day, like time management and being a lifelong learner. There is so much to learn and the course-load is so heavy that each engineering student is forced to become very efficient in how they take in information, apply the knowledge and manage their time.
An engineering degree was a foundational step that opened many doors for me throughout my career. I believe that an engineering degree is one of the most versatile and respected degrees that can be used as a jumping-off point to so many different, amazing and diverse opportunities.
How has your career path evolved and changed since your graduation?
My career journey so far has been quite diverse. I started off working in semiconductor integrated circuits and field-programmable gate array design. I eventually became a field application engineer and used to travel quite a bit to help customers build products with the microchips that my company produced.
I then transitioned to telecommunications, spending many years as an engineering lead with Rogers Communications before leading a team in their cable department and then transitioning to cybersecurity. Through that, I have been able to make a huge impact by securing Canada's telecommunications networks.
Now, I focus on security payments end-to-end, and securing Canada's critical payment infrastructure that all Canadian banks use in moving billions of dollars every day. Every time a Canadian taps their card to pay for something, the money is securely moving through these systems that my team and I at Payments Canada build!