Alumni spotlight
Peter Kabatek, DipEn'87, BSc (Eng)'85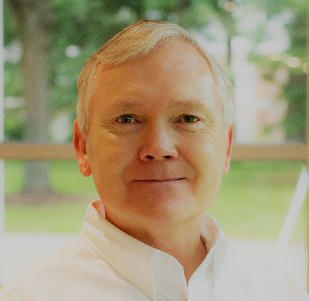 Engineering energy solutions for a greener tomorrow
Peter Kabatek is a P.Eng., working as a project manager at Van Tongeren America (VTA) located in Lebanon, Pennsylvania. VTA specializes in particulate separation for the refining FCC and mining industries. Peter's job entails managing projects on the FCC cyclones side of the business, for refineries across North America.
After graduating from UCalgary, Peter worked in Alberta in industries ranging from oil and gas production to petroleum refining and natural gas processing. Since relocating to the US from Canada in 1998, Peter has worked in flue gas desulphurization, power generation and alkali metals. Peter's most impressive achievement has been facilitating the installation of the first industrial-scale Ammonium Sulphate FGD scrubber in Canada, a 10+-year effort from inception to commissioning and startup. Peter has authored and contributed to 14 technical publications, many on file with the US Department of Energy.
I remember the great discipline it taught me in order to persevere in the face of adversity, to overcome this challenge and achieve something great.
Peter Kabatek
DipEn'87 ,BSc (Eng)'85
What is your favourite memory from your time at UCalgary?
My time at UCalgary is now a distant memory. The program I chose to pursue was very difficult and challenging, and it was a very stressful period in my life. I remember the great discipline it taught me in order to persevere in the face of adversity, to overcome this challenge and achieve something great. I enjoyed being on campus, but my favorite memory from that time is, after reaching my goal, the euphoric feeling I had that I could overcome any obstacle, achieve anything I set my mind to, and do great things to benefit the world.
What did you learn about yourself while you studied engineering?
I learned my limitations and what sacrifices and personal strength it took to rise to the challenge of achieving the engineering degree that I chose to pursue. It was not easy or even straightforward to pass every course. I struggled with some of them, but, eventually, I came through. You may note it took me six years to complete the four-year BSc (Eng) degree. As a result, I lost touch with the friends I started my first and second years with, who graduated ahead of me.
What is the career highlight or professional accomplishment that makes you proudest?
I am proudest of the sustained engineering effort I was involved in over a 10-year period – working at two different companies – that went from concept inception, front-end engineering, detailed engineering, procurement, construction, commissioning and startup of the first industrial-scale Ammonium Sulphate FGD scrubber in Canada (which is installed at a major oil producer). I performed the process engineering design of this unit and was involved in most every aspect of it.
How did your engineering degree help you get to where you are today?
My engineering degree has been instrumental in my career, opening new doors where others had closed, helping me get to where I am today, and keeping me employed and enjoying a high standard of living. Having an engineering degree is one of the must-have checkboxes in the many positions I've held. I wish to point out there have been several economic downturns which resulted in job loss or made jobs not available, including the time when I received my degree. My solution was to go back to UCalgary and keep taking graduate courses in my field until I became attractive enough to become employed.
How has your career path evolved and changed since your graduation?
My career path has taken many twists and turns since graduation.
At the early part of my career, I worked with EPC and EPCM firms in the oil and natural gas sectors in Canada. I worked at Bantrel Inc. in Calgary, and also at SNC-Lavalin and Jacobs Engineering, developing projects in oil and gas production, petroleum refining, heavy oil upgrading and special projects in oilsands upgrading. A highlight at this stage was an assignment to Kuwait with Bechtel to assist with rebuilding oilfield and process facilities following the 1990-1991 Gulf War.
Upon relocating to the US from Canada (for marriage) in 1998, I worked for 10 years with the power-sector, flue gas desulphurization (FGD) company Marsulex Environmental Technologies. My FGD designs were selected as the winning proposals at four power plants in China, and I oversaw training of the plant operators at two of these plants.
Following this, I worked for nine years as a principal engineer and project manager at WorleyParsons in Power Consulting Services, performing owners engineer services and due diligence for US and international clients. Project execution involved delivering technical reports for evaluation and selection of novel energy-conversion technologies on the basis of varied criteria, including cost estimates, utilities and raw-material requirements, technology maturity, materials of construction, etc. In this role, I managed multi-disciplinary engineering teams and developed expertise in methods of CO2 capture and utilization. A highlight was a CO2 capture feasibility study for the Government of Bulgaria, involving several in-country site visits, including a presentation to the government. Consequently, I ended up on the cover of Bulgaria Utilities Magazine.
Following WorleyParsons, I worked for a year with the alkali metals company Creative Engineers, performing project engineering and management of various projects dealing with chemicals for plants in the US. Most recently, I joined Van Tongeren America as a project manager in their cyclones division, executing projects for refinery fluid catalytic cracking (FCC) units in North America.