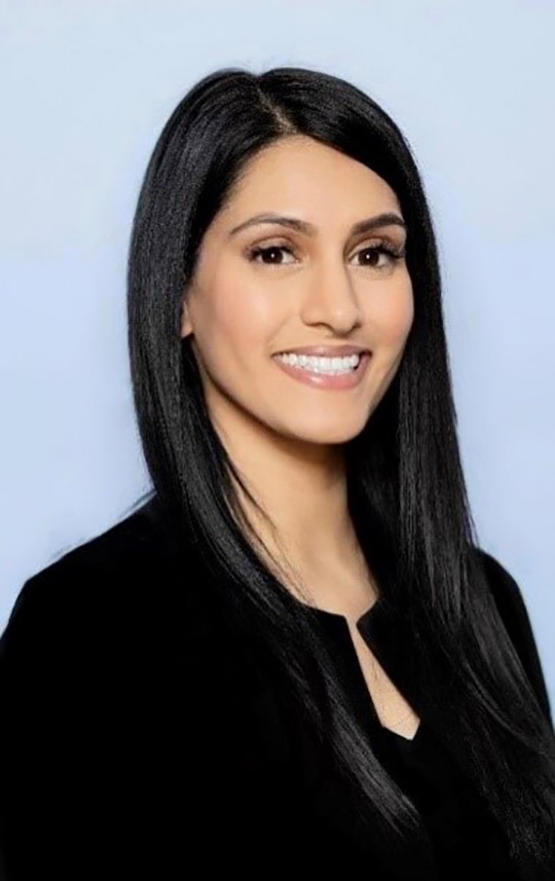 Challenging the status quo in pipeline engineering
Sukhi Gill, BSc (Eng)'13 is a program lead for Pipeline Construction and Technology at TC Energy. She has worked at TC Energy for over seven years in a variety of different roles such as engineering, project management, construction management, quality and technology. Sukhi is the responsible Engineer for TC Energy's pipeline construction program for gas and liquid pipelines and is responsible for overseeing construction inspection practices for all Canadian pipeline projects. Most recently, she led the development and execution of a technology program that provides real-time construction quality and compliance reporting across TC Energy's North American construction programs. This program was recently awarded the Canadian Energy Pipeline Association's (CEPA) award for industry innovation. She serves as an executive for the Young Pipeliner's Association of Canada and participates on committees with the CEPA Foundation. Sukhi was born and raised in Calgary, and enjoys reading, playing sports, and is passionate about innovation.
Sukhi's advice to students and graduates alike is to always ask questions, challenge the status quo and push to work outside of your comfort zone. By advocating for change, you will start to gain access to opportunities you didn't know existed.  
By advocating for change, you will have start to gain access to opportunities you didn't know existed.
What is your favourite memory from your time at UCalgary? 
One of my favorite memories at UCalgary was my first-year design course. The course was centered around bringing engineering designs to life through group projects. The first day of classes, we were given a project to create a robotic hand that had to lift a glass filled with rice at the switch of a button. Our team had no idea where to start, but we worked together and leveraged each other's experiences and, within one month, we designed and constructed a model for testing. Our low safety factor eventually led to the glass being crushed, but it was an amazing experience to get to know my classmates and understand the different variables and considerations for design projects.  
What did you learn about yourself while you studied engineering?
Going through engineering really tested my limits as a critical thinker. I learned that in the classroom, and in life, there are some variables that may stay the same, some that may change over time and others that you have no control over. I learned not to be afraid to ask questions, ask for help when needed and the value of hard work and determination. Throughout engineering, it took me a bit more time to grasp concepts than my peers, and I had to put in many more hours of work to see successful results. The ability to keep a motivated mindset when faced with adversity was my biggest lesson, and I continue to apply that every day in my career.
What is the career highlight or professional accomplishment that makes you proudest? 
Over the last few years, my team has been responsible for creating innovative ways to manage construction inspection for TC Energy's multi-billion dollar project portfolio across North America. Over the past 20 years, the industry has done almost everything in construction using manual processes and we are attempting to transition all of this to an automated system that not only meets the needs of the field construction teams but of the project management teams as well. We started the program with just 15 users in 2018 and currently have over 1,100 users across Canada and the US, and are continuing to grow rapidly. Field users rely on this technology every day to manage their construction projects and it's fascinating to watch them integrate innovation into their day-to-day jobs. The implementation of this tool has given TC access to information that has never been available on an enterprise scale and it's really allowing the organization to tap into new opportunities. Our team recently was awarded the CEPA Foundation award for innovation, which is truly a testament of how impactful this program has been - not just for TC Energy, but the pipeline industry as a whole.
How did your engineering degree help you get to where you are today? 
My engineering degree, with an internship, gave me the opportunity to develop a fast-moving career in the energy industry at an early age. It taught me how to approach any problem, both technical and non-technical, with an analytic, data-driven mindset. I have progressed into various roles throughout my career that often require me to analyze new and innovative technologies. My degree has taught me how to ask the right questions when analyzing complex data sets and business cases to ensure we are not only meeting our technical requirements but ones that are also competitive for our organization.
How has your career path evolved and changed since your graduation? 
I started in the energy industry in 2011 as a project engineering intern. Since then, I have worked in a variety of different roles based in the office and the field. My time in the field was invaluable. I was responsible for supporting construction projects to ensure that specifications, procedures and drawings were being followed from an engineering and quality perspective. From there, I transitioned from working on projects to the governance area of the organization to improve project standards across Canada and the US. I am currently expanding my role as a construction program lead through the implementation of new technology programs to improve project outcomes. I am passionate about using innovation to drive change in our industry and my current role allows me to do just that.