Alumni spotlight
Xavier Fernando, PhD'01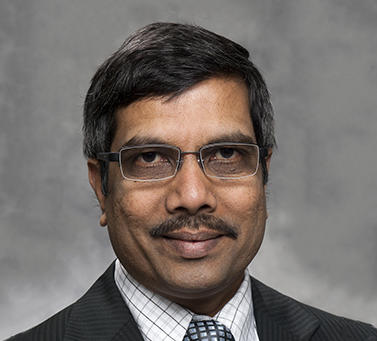 Newcomer to internationally making a difference
Xavier received his PhD in Electrical and Computer Engineering at the University of Calgary in association with TRLabs in 2001. His PhD work resulted in a patent and a best Canadian Paper award. He joined Ryerson University in 2001, where he is a full professor and currently director of the Ryerson Communications Lab.  He has received $3.2 M in research grants in the past 12 years and has received 30 internal and external awards and prizes so far (many with the students). He was an IEEE 'Distinguished Lecturer' who has delivered over 50 invited talks, tutorials and keynote presentations all over the world. He is a co-author of over 200 research articles and book chapters, including 10 invited papers. He is the sole author of a book, co-author of two more books and holds three patents. He was the Chair of IEEE Canada, Central Area and IEEE Toronto Section. He was also the Chair of IEEE Canadian Conference on Electrical and Computer Engineering, 2014 and IEEE Humanitarian Technology Conference in 2017. 
At U of C, I received a strong foundation and self-confidence that helped overcome some adversity.
What's your favourite UCalgary memory?
While I was a student, my second daughter was born in Calgary. 
What was your favourite campus hang-out?
Of course, it is the MacEwan Student Centre.
What advice would you give your student self today?
Well, I don't know if I am qualified to give advice as I am still in the process of learning lot of things in life; more on adapting myself to the challenges of life than the subject area. Most U of C students are very smart and they don't need advice. Anyway, my only advice is that follow your heart. When you enjoy what you are doing, work becomes fun. You will be spending many hours without even feeling that you are working and the success will automatically happen. Balance your life and have enough fun when you are young. Don't be bothered by or compare yourself with others. We all are different and shall focus on what we are good at.          
How did your engineering degree help you get to where you are today?
Considering the fact that I am working as an Engineering Professor today, my education at U of C laid the absolute foundation for my career. As a new comer to Canada, I also learned many other things in addition to education. I learned the Canadian values; I learned how professors should value and respect students and shall engage in lifelong learning. All these have been helping me in my success so far. 
How has your career path evolved and changed since your graduation?
My career has been pretty stable since graduation. I was hired by Ryerson University even before my final oral exam. I got early tenure, established Ryerson Communications Lab and have been receiving good funding since then. At U of C, I received a strong foundation and self-confidence that helped overcome some adversity.