2020 Schulich Diversity and Equity Alumni Award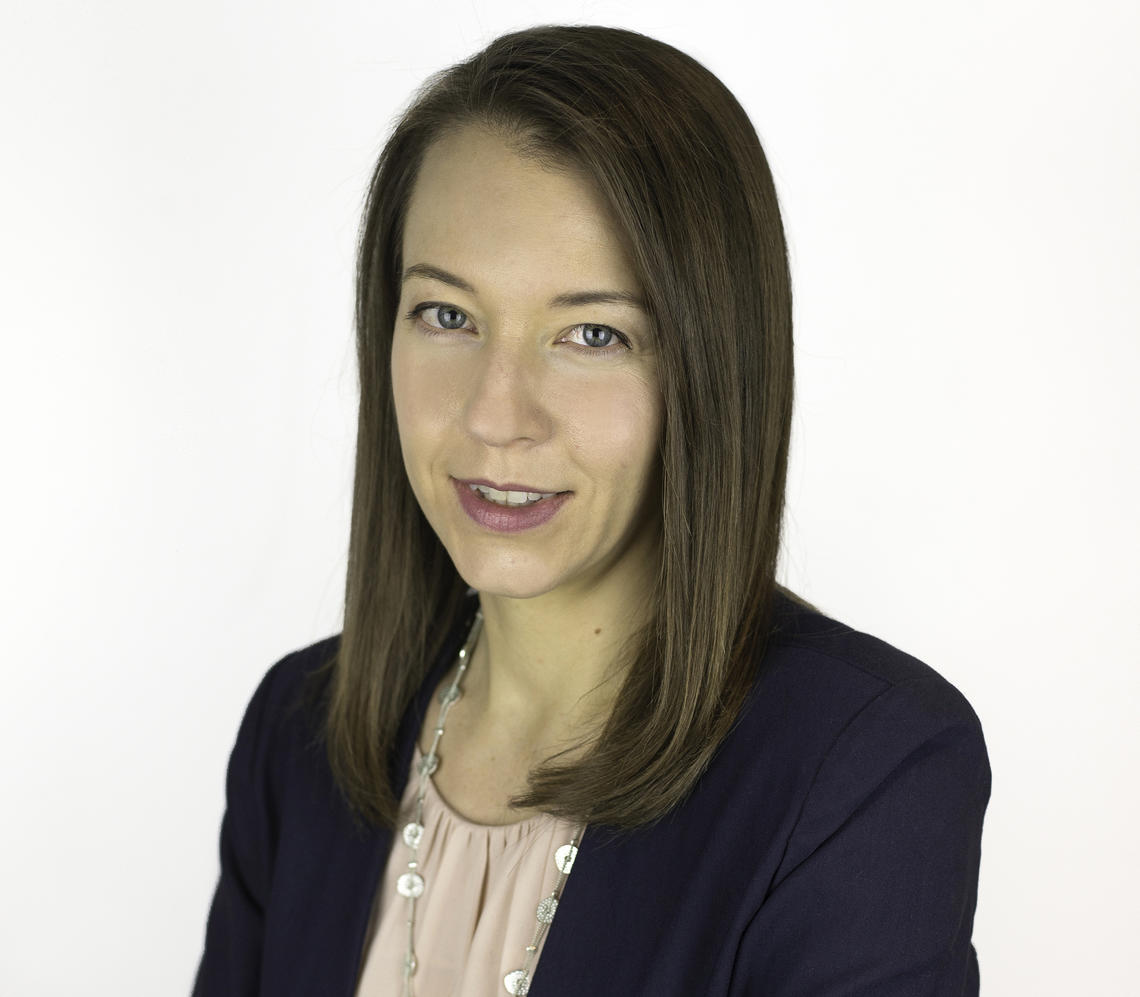 A message from Jennifer...
BSc (Eng)'04, MSc (Eng)'06
Jennifer van Zelm is a passionate advocate for diversity, equity and inclusion, in both the educational and professional spheres of engineering.
After graduating from the Schulich School of Engineering with a master's in electrical engineering, Jennifer spent 10 years at TRTech. During these early years of her career, Jennifer gained a deeper understanding of the importance of diversity in STEM.
Jennifer took on a leadership role in this area, hiring on as a consultant with Schulich to develop its five-year strategic plan—Energizing Engineering Leadership. She guided the faculty in setting one of its key priorities: a welcoming, diverse community of learners and educators.
Jennifer speaks boldly, on behalf of herself and others, sparking transformative change towards a more inclusive space in engineering. Her work on the strategic plan created a clear path for how an engineering school can be more accommodating and empowering to broader stakeholder groups. Jennifer led lively but respectful conversations within the faculty, consistently bringing humour and professionalism to the discussion. This, in combination with her technical expertise, built awareness at Schulich about how to empower its learners for educational success and how to support the profession's ongoing evolution.
Following the development of the strategic plan, Jennifer reached out to Dr. Qiao Sun, PhD—Schulich's   first associate dean of diversity and equity—to continue this work. She played a major role in identifying and selecting the initiatives that would elevate diversity and equity as a priority at Schulich. Jennifer planned and facilitated stakeholder engagement workshops, then synthesized the results into a clear action plan for Schulich.  
Jennifer's leadership highlighted that diversity comes with creating conditions that maximize everyone's potential, not fitting people in under-represented groups into the status quo. She helped Schulich weave diversity and equity themes into the curriculum, teaching approaches and the student experience. She sparked the renewal of its Diversity and Inclusivity Action Committee. And, recognizing that teachers and guidance counsellors are key influencers in students' lives, she organized on-campus sessions for high school educators, raising awareness of the opportunities Schulich offers to its ever-broadening demographic of students.
Jennifer is a model of inclusivity, valuing the strength of different viewpoints and world experiences. Since her work with the university, she has held several technology-focused consulting and advisory roles, most recently helping launch UCalgary start-up DESTINE Health Inc. Jennifer stepped in as CEO of the all-female team of inventors, securing early funding, winning a social innovation pitch award and successfully completing PLATFORM Calgary's Junction training program for entrepreneurs.
Jennifer often speaks to students, sharing openly about her experiences and challenges as an engineer and parent in a dual-working household. As Jennifer continues to break down systemic barriers around diversity in science in engineering, she is a beacon of inspiration to us all.