2020 Schulich Technical Achievement Alumni Award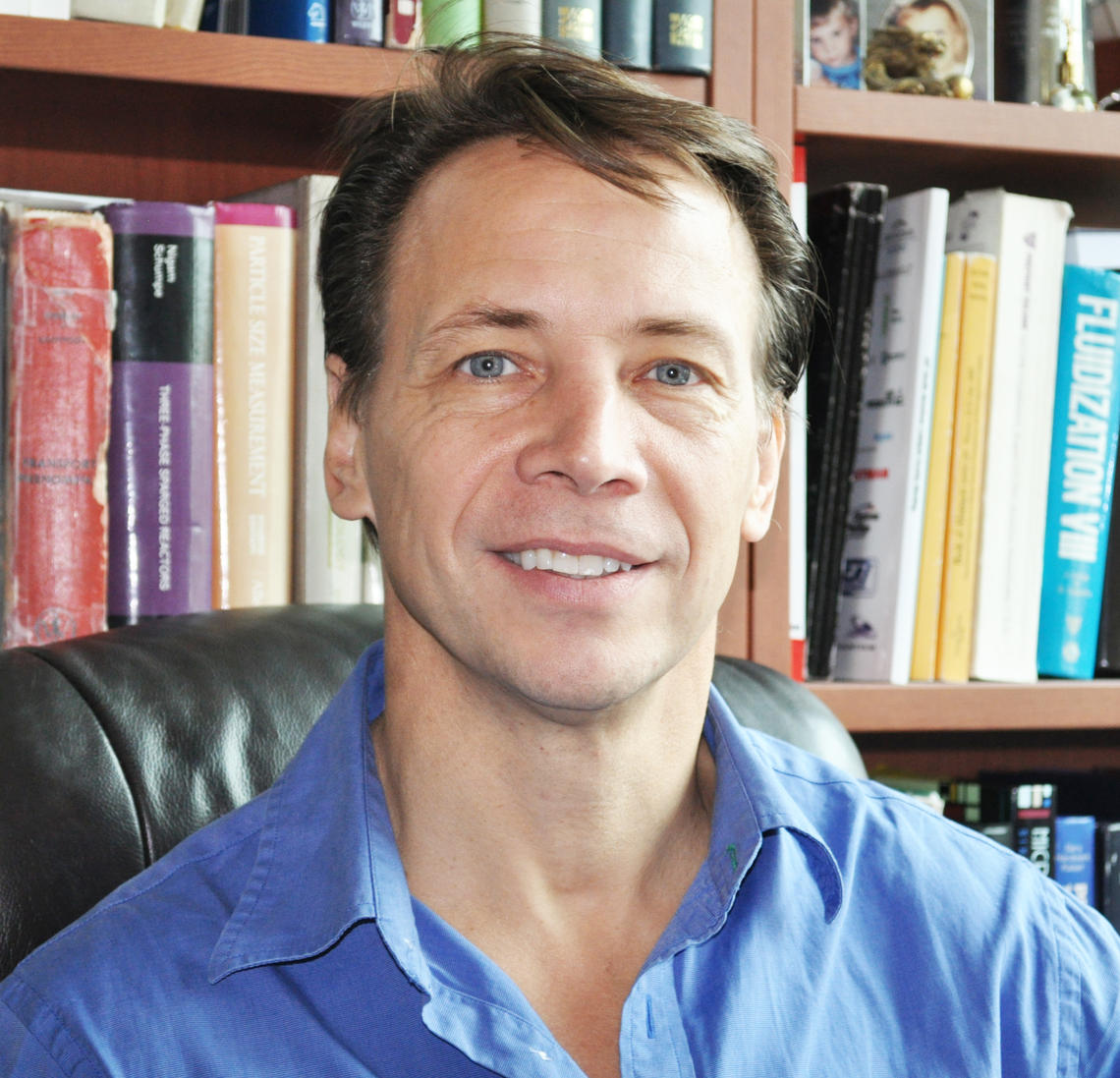 A message from Gregory...
Dr. Gregory Patience, PhD
BSc (Eng)'83, MSc (Eng)'87
Professor Gregory Patience, PhD, is an imaginative and prolific innovator. During his 14-year career in industry and over a decade in academia, he has developed new technical processes that are game-changers for industry and the environment.
Gregory worked with DuPont from 1990 to 2004. He managed a fibers textile laboratory in Switzerland, and supported the start up of a $150-million industrial complex in Spain – developing a retrofit for the facility's reactor that increased production by a factor of two. He travelled across Europe helping manufacturers improve their processes. In addition, he consulted on fault analysis of fabrics for companies such as Adidas, Nike and Levi's.
Now a chemical engineering professor with Polytechnique Montréal, Gregory is a Tier 1 Canada Research Chair in High Temperature, High Pressure Heterogeneous Catalysis, securing $15.5 million in grants and contracts. In the last six years alone, he has supervised over 100 students, published over 100 peer-reviewed articles and written two books. Elsevier, a global information analytics company specializing in science and health, promoted his book on communication as a resource every graduate student should own.
A gifted communicator and academic, Gregory has consulted with dozens of start-ups and multinational corporations: Total, Dow Corning, Exxon-Mobil to name a few. He's delivered courses on communications at prestigious institutions including Cambridge, Technical University of Munich, and the University of Padua. In addition, since 2010, he's been interviewed in the media over 100 times on subjects ranging from BP's Deepwater Horizon blowout to the Lac-Mégantic train derailment.
Described as having a boiling imagination—with quality, originality and innovation in his teaching and research—Gregory holds 13 patents. One of his most distinct technical achievements is patenting processes to convert solution natural gas into diesel. A major paradigm shift for the chemical industry, this technology reduces both methane gas emissions and capital costs.
Gregory emphasizes the multifaceted dimensions of engineering to his students, encouraging them to apply technology for economic, environmental and societal advantage, to make the world palatable for future generations.
Practicing his words of wisdom, Gregory initiated a program in Burundi to prevent Malaria deaths, which kills 400,000 people a year globally. He taught local community members how to grow crops of catnip and extract essential oils that are effective mosquito repellents. The president of Burundi inaugurated his project at World Malaria Day and donated land to grow the crops. Gregory works with Quebec City-based, non-profit ACECI, which employs 10 locals in Burundi to make mosquito-repelling sprays, lotions and candles. He's also involved in the International Conference on Sustainability and the Fight Against Malaria.