Recent graduate
Julia Bassett, BSc (Eng)'16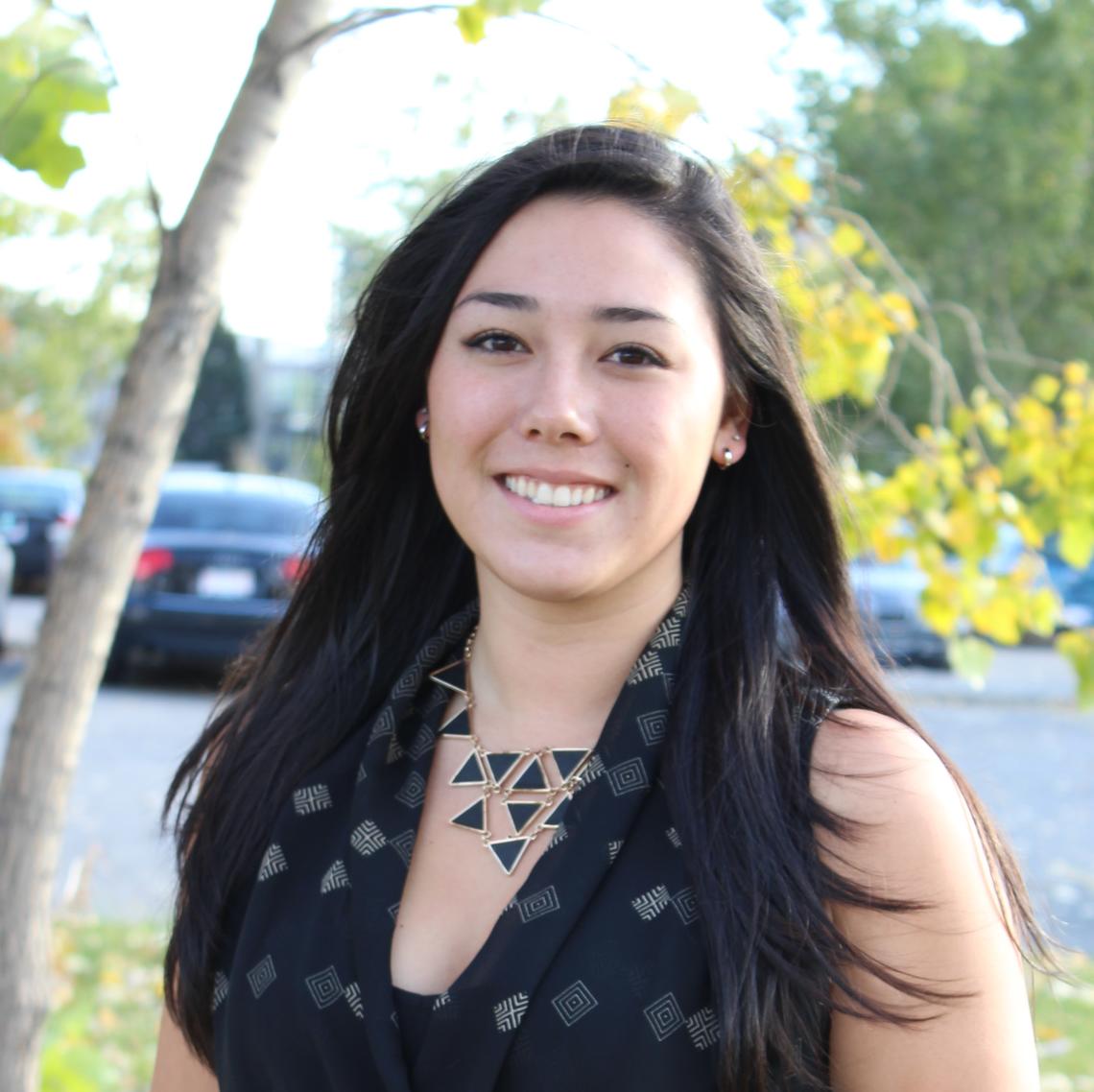 Where is she today?
Project Consultant, Jensen Hughes
Engineer in Training, Association of Professional Engineers and Geoscientists of Alberta
Schulich alumna Julia Bassett sleuths out a career in forensic engineering
Because of her job, people tend to ask Julia Bassett if her work is like what they see on the TV show "CSI: Crime Scene Investigation." "I get that a lot," says the UCalgary Schulich School of Engineering grad. Bassett works in forensic engineering for the engineering and consulting firm Jensen Hughes. She specializes in fire origin, cause and determination as well as vehicle collision reconstruction. Right now, she shadows and trains under various engineers and splits her time between field investigations and developing test protocols for lab experiments.
"The engineering specialty comes into play when you are trying to find out what is the cause of a fire. It could be a mechanical failure, or an electrical failure or a chemical process – literally anything can cause a fire. It's not really a single discipline; it's a way of thinking," says the Nova Scotia-born Calgary-raised Bassett. "It's bringing together your entire degree and everything you have learned. It's really versatile in that regard."
One night, early on in her engineering studies, Bassett was watching the TV show "NCIS" with her father. A scene featuring Abby Sciuto, the forensic scientist character, grabbed her attention. "I made a comment saying 'I wish engineers could do something like that.' I thought it was specifically a science field." Her dad, who used to work in the insurance industry, replied "I know a guy that does fire forensics. I will introduce you to him." Bassett ended up getting hired as a summer student and learned about fire origin and cause. "I kind of fell in love with it and I was like, 'This is what I am going to do when I graduate.'"
Bassett continued her mechanical engineering studies and added a 16-month pipeline integrity internship with TransCanada to her resume. "I was part of an integrity management team that was called to remediate, to make the engineering decisions," she says. After graduating, a former upper-year Schulich friend looped her in about a job as a consulting analyst at Accenture, where she worked on a wireless network for an oil sands plant for almost a year. "I loved the job and I loved the people," she says.
Still, Bassett kept in touch with her mentors in forensic engineering and, when she found out there was a job opening at Jensen Hughes, she applied and landed the job. "This is where I saw myself and it all just fell together," she says.
Fire investigators tend to be mostly men, says Bassett. "There aren't a lot of women in this field, so it's really cool to be a part of this and show that I have great quality of work and great communication with my clients." Bassett wants to continue building her expertise in fire as well as collision reconstruction, and the human factors involved in that. Her goal is to become an expert witness in both fields. "I would like to testify in court," she says.
I made a comment saying 'I wish engineers could do something like that.' I thought it was specifically a science field.
Julia Bassett
BSc (Eng)'16
How did UCalgary's Schulich School of Engineering prepare you to be an engineer?
It was interesting coming back to school for my fifth year. One of the weirdest things about working and being on a long internship is that you go from being able to walk down a hallway on campus and see 50 of your friends to a job that really gives you a taste of what being and adult in the working world is going to be like. Coming back to campus after my internship was the coolest thing – to be able to make the most of that final year with my friends and be even more motivated to earn good marks and everything. I was glad to be back.
What were your Schulich School of Engineering highlights?
Frosh week, my first year, I met some of the chemical engineers who were part of CESS, the Chemical Engineering Student Society, and I immediately bonded with them and loved hanging out with them. They were this group of people that might not have a lot in common, but they always hung out together because they were organizing events for people or they were doing student government, so I found that really fun. Going into my second year, I was ready to become a second-year rep for CESS. But I ended up in mechanical. So, right away, I knew I had to get involved on the mechanical engineering side with MESS, the Mechanical Engineering Student Society. I started out as a second-year rep, and then worked my way through that organization. It gave me a group of people that were going through the same thing. There were older and younger students that could always answer questions. We would meet once a week, minimum, but we all generally hung out because we were friends. And, if you had trouble with a lab, you could ask, 'Hey, you did this last year, how does this work?' or, 'You went on the internship I'm about to go on. What should I expect?' or 'Do I really need to worry about this mark?' It was a great resource and a great group of friends.
Who were your UCalgary mentors?
For me, it was really the other students.
What is your advice for new engineering students?
Take advantage of the experience of the older students and make lasting contacts because every job I've had so far, except for my internship, has come through one of my contacts. There are a lot of students who like to add people on LinkedIn just for the sake of adding them. But, it's not just about collecting a network; it's about actively maintaining relationships. The only way that the network works is if you actually have a relationship with the person. There's no pride in having a bigger network. It's the quality of the network that counts.
What is your life beyond engineering?
I've got a good group of friends, and it's made up of almost six years of different levels of engineering students. I think there are about 12 of us that are still really, really close. We were friends through those engineering student societies and stuff like that, and we all keep in touch.
What does it mean to you to be an engineer? 
Straight semantics, engineering to me is the safety of the public and – this is going to sound weird because this is also my company's slogan, but – 'Furthering the science of safety.' I really believe that. It's about doing something that matters.