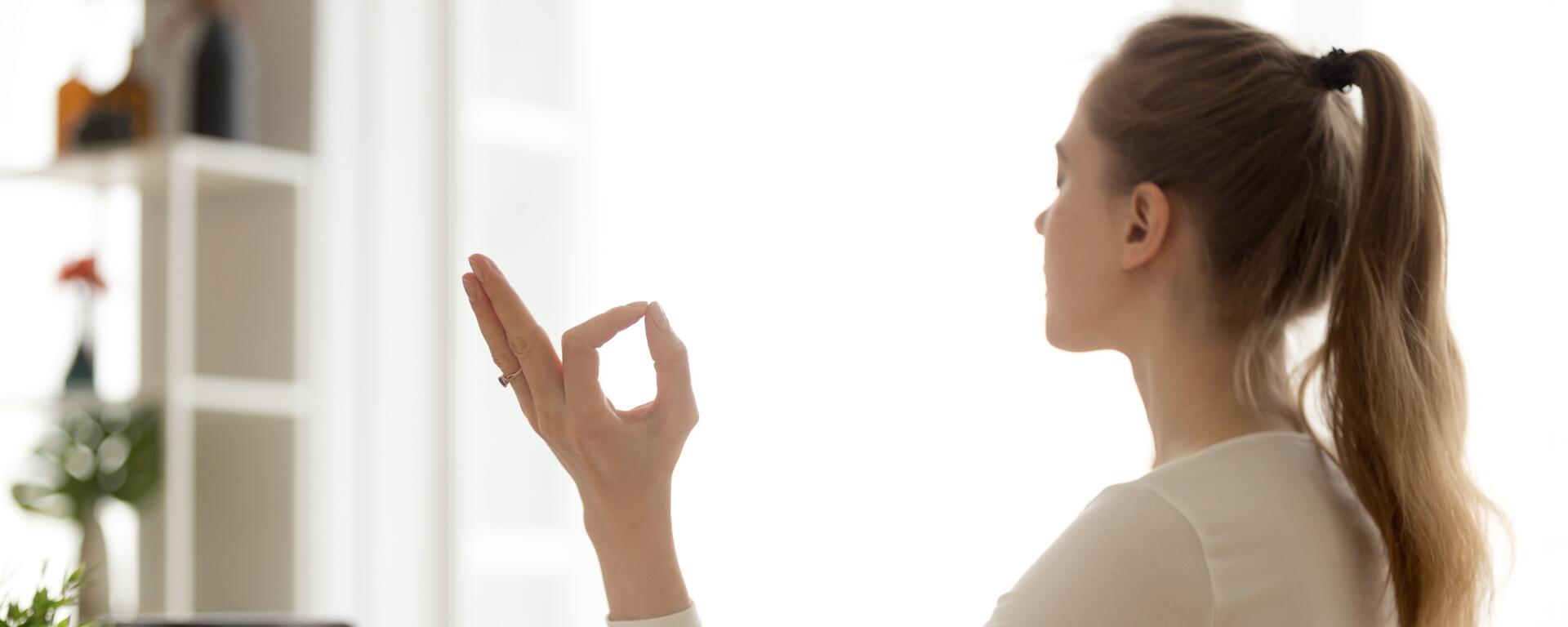 Certificate in Personal and Community Mental Wellbeing
This certificate supports student wellbeing, ensuring that every student who enters engineering has an opportunity to develop their coping, self-regulation and stress-management strategies. Content for this non-credit program is incorporated into first- and second-year courses, in addition to co-curricular activities that offer wellness support to Schulich students.
Background
A recent survey conducted by the American College Health Association [ACHA] found that undergraduate students reported feeling:
Overwhelmed by all they had to do (89.2 per cent)
Overwhelming anxiety (60.3 per cent)
That things are hopeless(52.6 per cent)
So depressed that it was hard to function over the previous 12 months (39.0 per cent) 
Solution
Research by Alameda (2009) found that students benefit from mental health and wellness instruction to teach resilience and coping skills.
Using already-scheduled class time to teach these topics, and delivering co-curricular material specifically for engineers, we support students' mental wellbeing as well as their academic achievement.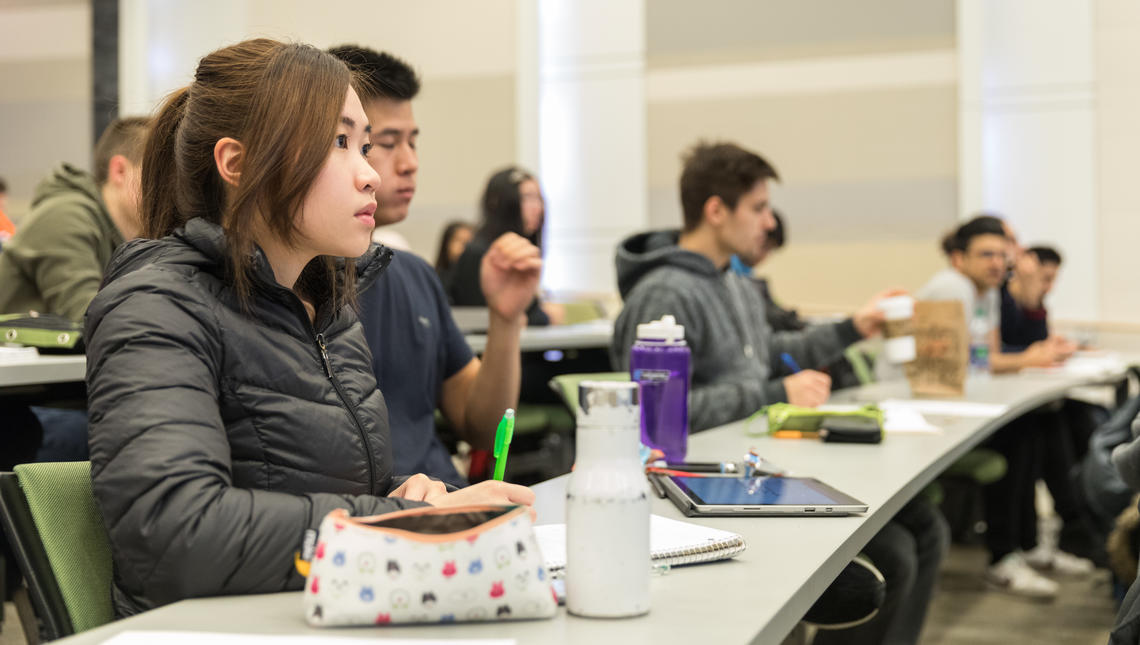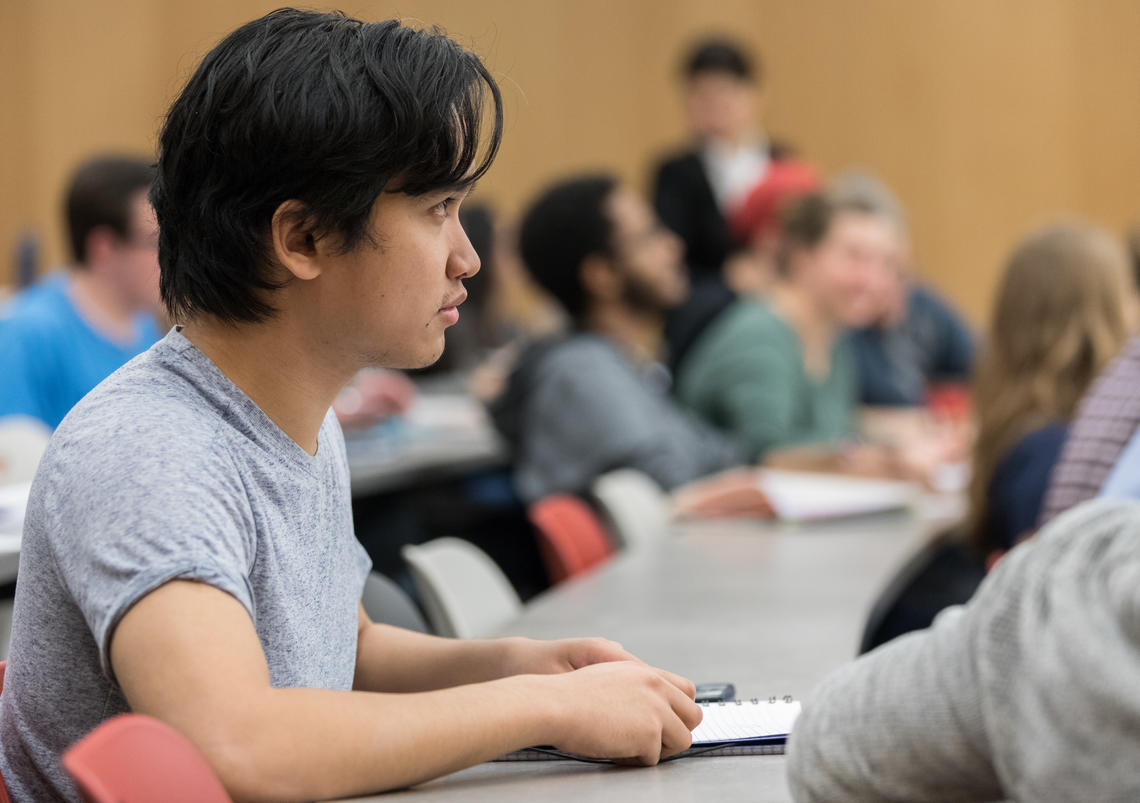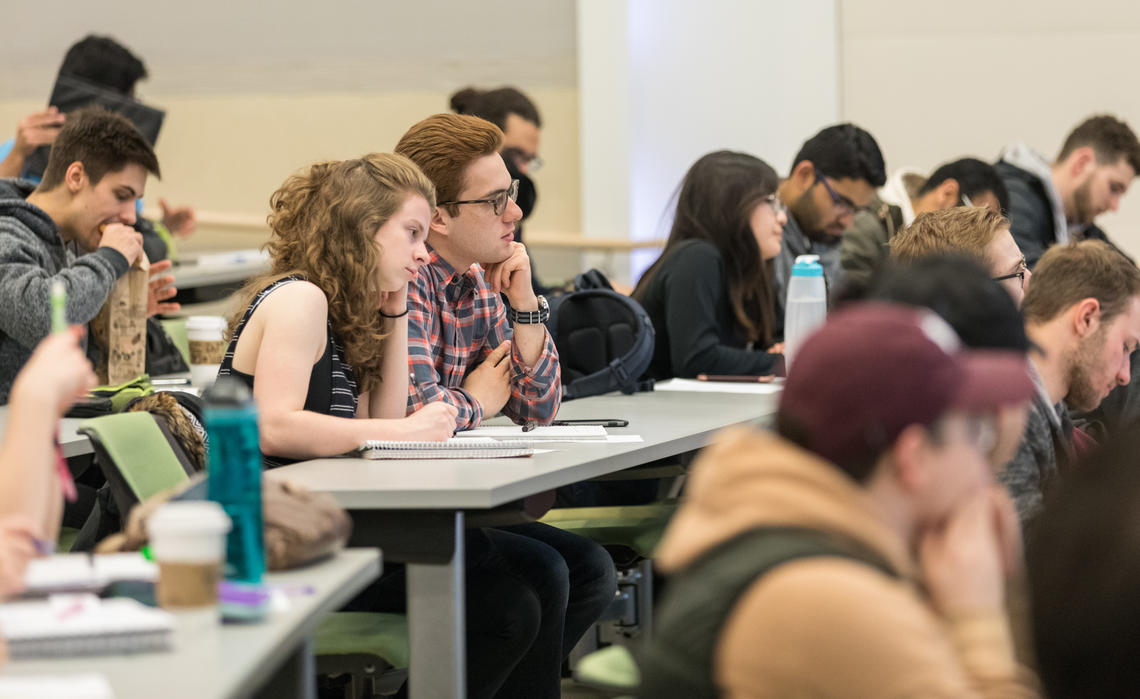 Four-tiered program delivery
The Certificate in Personal and Community Mental Wellbeing is a combination of co-curricular activities and content that is embedded in courses.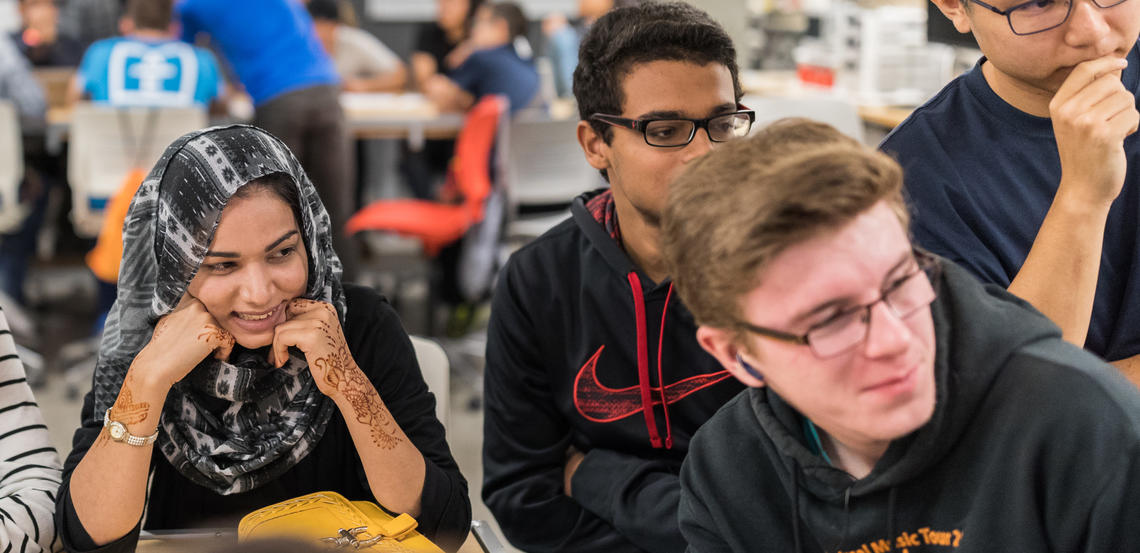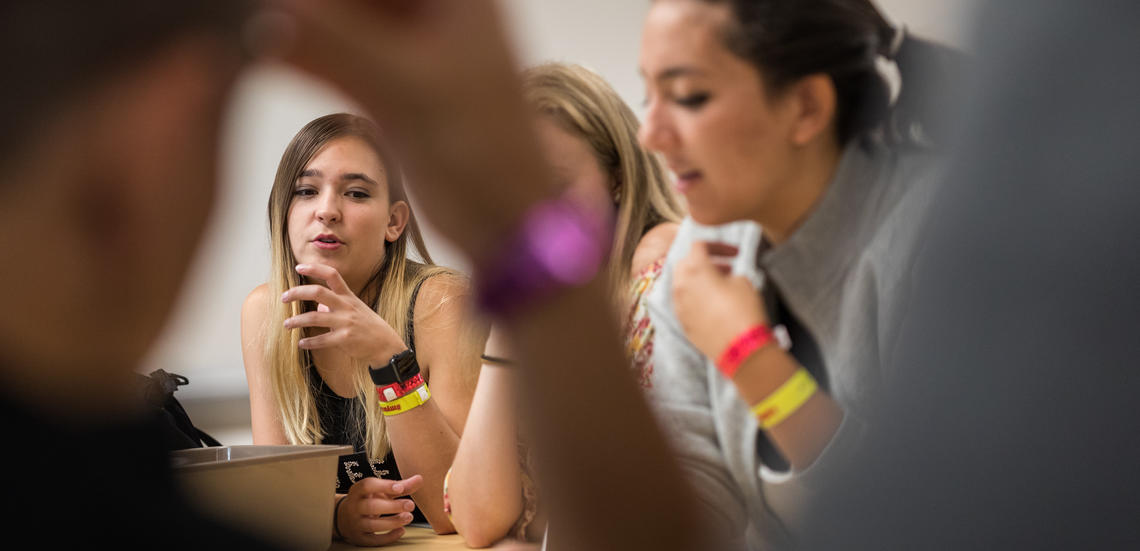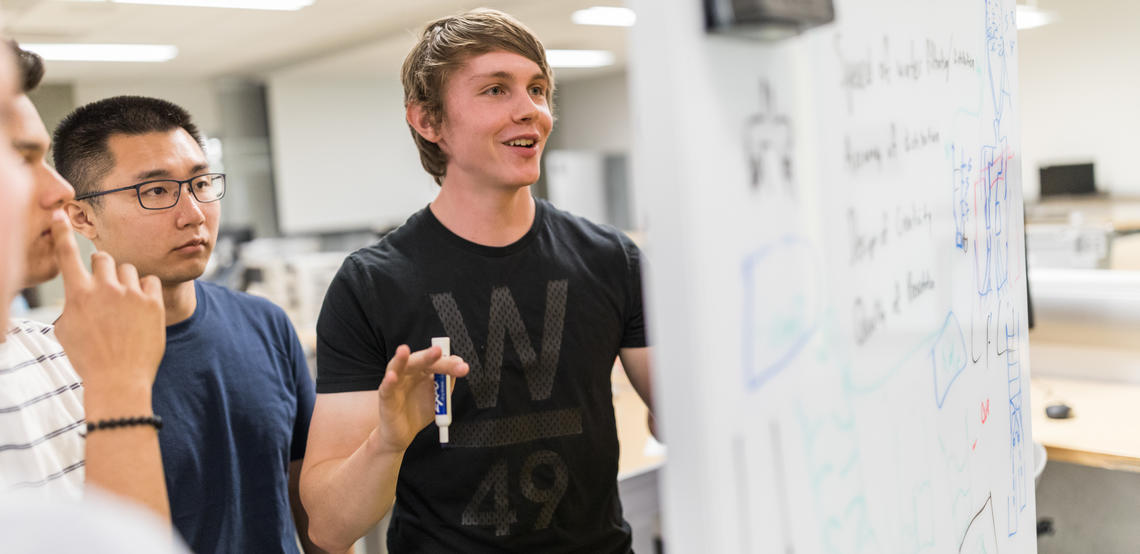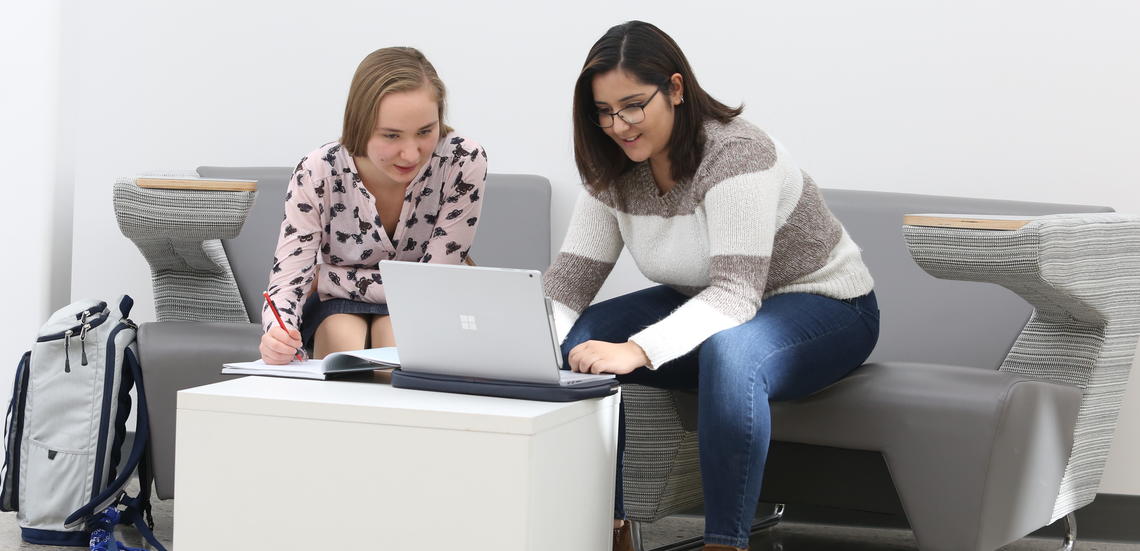 Tier One: First-Year Embedded "Engineering Attributes" Curriculum
The first-year content includes 12 to 14 modules on mental wellness and learning strategies, delivered during class time, called "The Engineering Attributes Program." Each module includes content delivery, an in-class activity, and a reflection assignment that is submitted for completion marks. Most modules are designed to be delivered in 15 minutes during class time. The modules culminate in a final-year reflection portfolio. Module titles include:
Wellness Wheel and Mental Health Continuum
Exam Anxiety
Imposter Syndrome and Resilience Techniques
Teamwork and Diversity
Academic Burnout and Personal Experience from an Upper-Year Student
Self-Care Check-In and Meditation Strategies
Motivation and Goal-Setting
Time Management and Planning Fallacy
Metacognition and Bloom's Taxonomy
Emotions in Learning and Hidden Curriculum
Personal Finances
'Errorful' Learning
Final Reflection Portfolio
Tier Two: Second-Year Embedded "Engineering Attributes" Curriculum and Co-Curricular Workshops
Selected second-year courses, targeting one or two courses in each program stream, will include the course-embedded Engineering Attributes modules. In addition, co-curricular modules will be offered through the Schulich Wellness, in-person, wellness programming that takes place in our wellness room. These include yoga, massage and puppy times as well as topics on inclusive culture and mental wellness. To earn credit for the second tier of this certificate, students will participate in the course-embedded Engineering Attributes modules, as well the Schulich co-curricular modules. Proposed topics include:
Stigma
Further Practices to Build Resilience 
Further Learning Strategies  
Cross-Cultural Communication 
Micro-agression
Emotional Intelligence
Proposed topics for the co-curricular modules:
Inquiring Mind
Anti-Racism
Power and Privilege
Indigenous Ways of Knowing and Learning
Bystander Effect
Unconscious Bias 
Tier Three: Co-Curricular Mental Wellness Programming
This co-curricular mental wellness programming is offered in collaboration with UCalgary Wellness Services: content will be featured from the Community Helpers and Roots of Resiliency programs through either an eight-week, evening, workshop series or as a weekend retreat for certificate students. Students can choose to complete it in either delivery-mode.
Tier Four: Mental Wellness Conference
Schulich School of Engineering will host an annual Community Wellbeing Student Conference. Students registered in the conference will deliver a poster presentation on a community wellbeing topic of their choosing.