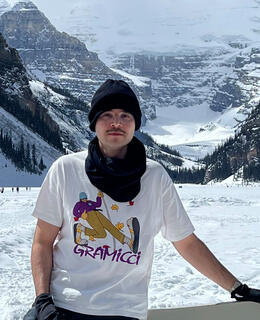 Mostafa Farrokhabadi
I'm looking for...
Study participants
I have a few available graduate students (MSc, PhD) and Postdoctoral Fellow (PDF) positions. Please see the 'Prospective Applicants' section at the bottom of the page for application forms.
Background
Educational Background
PhD Electrical and Computer Engineering, University of Waterloo, 2017
MSc Electric Power Engineering, KTH Royal Institute of Technology, 2012
BSc Electrical Engineering, Amirkabir University of Tehran, 2010
Biography
I hold a Ph.D. in Electrical and Computer Engineering from the University of Waterloo, ON, Canada. I joined BluWave-ai in May 2018 as the first employee and technical leader, scaling up the company's technology stack to Series A. In July 2022, I joined the Department of Electrical and Software Engineering at the University of Calgary.
I have received several prestigious awards and was selected by the Royal Society of Canada among the 21 early-career scientists representing Canada at the 2021 Commonwealth Science Conference. I am a Senior Member of IEEE and a distinguished Associate Editor of the IEEE Transactions on Smart Grid, among several other top-tier professional and service appointments.
I am the PI of the Distribution Grids Research & Innovation (DGRI) Lab at the University of Calgary. The moniker "DGRI" is pronounced similarly to "degree," signifying the group's commitment to climate change mitigation. The name also serves as a tribute to its location, aligning phonetically with "Calgary."
Research
Areas of Research
Power and Energy Systems
My research covers the broad areas of modeling, stability, control, and optimization in power systems. More recently, I have been focused on modern electrical distribution grids, microgrids, and electric transportation. I use tools from power systems engineering, control, optimization, and applied machine learning. 
Participation in university strategic initiatives
Awards
Annual Teaching Excellence Award - Electrical and Software Engineering Department,

University of Calgary Engineering Students' Society.

2023

Outstanding Service Award,

IEEE Ottawa Section.

2022

Top Three Associated Editors,

IEEE Transactions on Smart Grid.

2020

Working Group Award - Outstanding Technical Report (IEEE Task Force on Microgrid Stability Definitions, Analysis, and Modeling),

IEEE Power & Energy Society .

2020

Working Group Award (IEEE Task Force on Microgrid Stability Definitions, Analysis, and Modeling),

IEEE Power System Dynamic Performance Committee.

2019

Best Reviewer Award,

IEEE Transactions on Smart Grid.

2019

Forty Under 40,

Ottawa Business Journal and Ottawa Board of Trade.

2019

3MT: University Finalist, ECE Department Heat 1st Place, and People's Choice Award,

University of Waterloo Three Minute Thesis.

2017

Doctoral Thesis Completion Award,

University of Waterloo.

2016

Faculty of Engineering Award,

Faculty of Engineering, University of Waterloo.

2016

Research Travel Assistantship Award,

Graduate Studies Office, University of Waterloo.

2015

Amit and Meena Chakma Award for Exceptional Teaching,

University of Waterloo.

2015

Exceptional Teaching Assistantship Award,

Electrical and Computer Engineering Department, University of Waterloo.

2014