11 Things You'll Find in Your Schulich Studio Kit 
Stories from the Studio
Read time: 3 minutes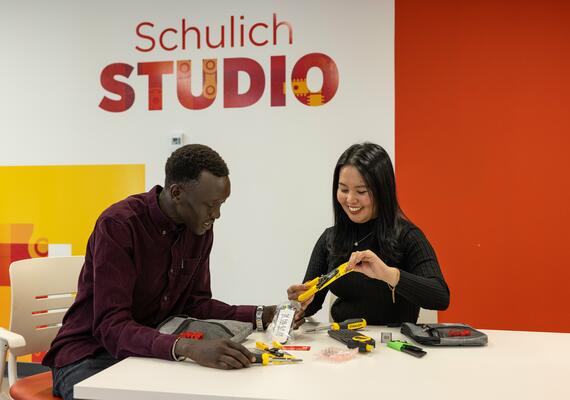 The Schulich Studio Kit
Engineers are naturally curious. We want to test and try different ideas and theories, in hopes of coming up with a solution to a challenge or problem in the world. 
But how are we supposed to tinker and eventually tackle those trials? We know… 
TOOLS! 
In an effort to help our students succeed in every way possible, we have put together kits for students in Schulich Studio. Inside each brand new zippered bag, known as the Schulich Studio Kit. 
Let's explore the kit
Inside, students will find a few necessities to get their hands-on experience started: 
Throughout each student's journey here at the Schulich School of Engineering and beyond, we hope they keep their kits with them, adding other tools and necessities.