Recent graduate
Clifford Louis, MEng'19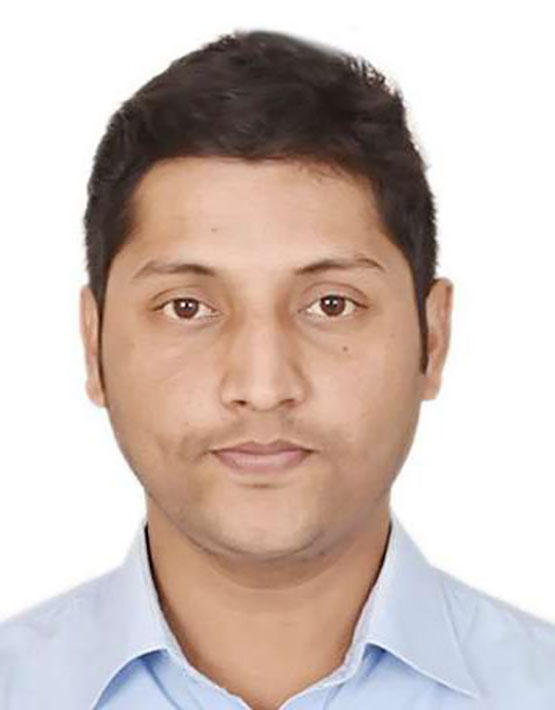 MEng in Chemical and Petroleum Engineering
Specializing in Petroleum Engineering
Schulich School of Engineering
University of Calgary
Where is he today?
Production Engineer, Tallahassee Exploration
Fossil Fuel Giant Impact On The Economy - Will This Decade Be Their Last?
My name is Clifford and I completed my Master's in Petroleum Engineering from the University of Calgary in 2019. Upon graduating with my bachelor's degree, I started my career at Weatherford Oil Tools and was working as a field engineer for Production Operation - Artificial Lift Systems.
I received international training and certifications from the Weatherford Training and Technology Centre focused on different segments of Petroleum. This training helped me to grow as a professional and built innovative techniques and designs. In 2016, an innovative technology – Soap Sticks Technology – was handed over to me. This technology revives the production of gas wells. After the initial work and go-ahead from senior leadership, I investigated the design myself and came up with an innovative technique that earned me international recognition from Saudi Arabia. I have been very active in research, representing Weatherford internationally with publications such as "Reviving the production of dead wells by testing with hydraulic jet pump," which was presented at the Middle East Artificial Lift Conference – Bahrain in 2016.
Upon graduating with my Master of Engineering, I got a job at Tallahassee Exploration, where I am currently working as a production engineer. My goal is to achieve a top executive position in the energy sector. After I spend a few more years gaining practical experience, I plan to pursue my MBA. My engineering background, with my strong practical skills, has helped me achieve sufficient knowledge about the technical aspects of the industry and will surely assist me in making sage decisions as an executive in the future.
As a professional, I consider myself a team player. I firmly believe that motivation comes from small recognitions, rather than large gestures. I make time to thank my teammates with phone calls, emails, notes and simple conversations. I let them know how much their hard work means to me and the rest of the team. This technique has made a noticeable difference in productivity and deadline management since I started using it.
Engineering is all about advancing society and human conditions, and solving global challenges through innovation and collaboration.
Why did you want to become an engineer?
I chose to become an engineer because I like translating concepts/ideas to real-world solutions; I always wanted to change the perception of a static world. As we know, engineering is the field that solves the most impactful of our problems in the world, like creating clean energy or detecting cancer. As engineers, we are constantly changing the world with inventions and solutions that affect everyone's lives.
What Schulich experience best prepared you for your career today?
Choosing to pursue my Master of Engineering at the University of Calgary was the best decision I have made in my life. Studying, researching and sharing the class tutored by Hemata Sarma, I was transformed into what I am today by professor Steven Bryant. A master's degree from the University of Calgary helped me access the diversified horizons of the field of petroleum engineering.
The extensive research and lectures have helped me become a keynote speaker on public platforms where I address issues and propose new technological advancements needed in today's energy industry. Moreover, I will also be representing the university with my research at the International Petroleum Technology Conference in Malaysia in 2021. I will highlight some of the technological advancements that can be used by energy companies to maximize their production efficiency.
Can you describe an accomplishment from your time at UCalgary that makes you feel proud?
I am a recipient of numerous awards from the University of Calgary. I was named Outstanding Student Speaker - Innovation and Entrepreneurship in 2019 by the Schulich School of Engineering. I was also named Distinctive Student of the Year in 2018 in the Reservoir Engineering course.
What advice do you have for new engineering students?
My advice to my young fellow engineers: the shortest path to success is hard work. With the world changing at such a rapid pace, in order to stand out from everyone else, you really need to have good knowledge of your field of engineering. No matter what field of engineering you pursue, whatever subject you enroll yourself in, just study it with all your heart and soul. The concepts and knowledge that you acquire in the classroom today will be useful in your lives somewhere in future.
What does it mean to you to be an engineer?
To me, engineering is an opportunity to help people sustainably improve their lives. It is a tool that helps me to tackle the most difficult questions faced by the world today. As engineers, we shape the future by applying our skills to almost everything people can think of, i.e. from medicine to renewable energy, and from food technologies to sustainable mining. Engineering is all about advancing society and human conditions, and solving global challenges through innovation and collaboration.