Writing your cover letter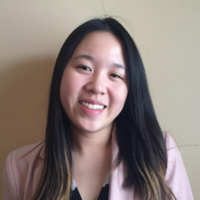 Cover letters allow employers to put a face and a personality behind your resume.
Amanda Leung
Engineering Career Practicum student
Before submitting your cover letter, complete the following checklist:
Is the company name and address correct?
Have you checked the spelling and grammar?
Have you dated the letter?
Is all your contact information correct?
Verify name, address, home phone, cell phone, email.
Does your cover letter state the following?
The position you are applying for AND where it was listed?
Is it focused, concise, clear and well-organized?
Does your letter tell the employer...
what you can do for them?
Does your letter ...
demonstrate your knowledge of the company?
Is the letter correctly laid out ...
with consistent margins and the text properly positioned on the page?
Have you read the cover letter out loud...
to make sure there are no missing words?
Have you signed the letter?
Have you have kept a copy for your records?
A cover letter is your best chance at making a strong first impression. If it's not good, they may not even look at your resume. Your cover letter needs to be customized for each position, or potential employers will thing you haven't invested any time in your application. 
A great cover letter shows:
How well you communicate.

What you know about the organization. and expresses your interest in the job

Your level of professionalism.
A cover letter should complement, not summarize, your resume in one page or less. It should:
Convince an organization that they could benefit from hiring you.

Highlight the parts of your resume that are most relevant to the job posting.

Convey your genuine interest in the job and the organization you are applying to.
Begin with a brief opening, follow with an explanation of why the employer should hire you, then explain why you want to work there before finishing with a brief conclusion.
Salutation  
It's the formal greeting and usually takes the form of "dear X" followed by a comma. When applying for a full-time job, it's common for job seekers to avoid addressing letters with "to whom it may concern" and to try to personalize the salutation by addressing the person who is reviewing or processing the application. It is best to treat internship in the same way you would a job after graduation; personalize your cover letter whenever possible by researching the company, department or human resources lead you are applying to.
First paragraph

 
Clearly state why you want to be considered and how the organization would benefit from hiring you. You only have two or three sentences to make your case. Make reference to the specific position you are applying for.
Middle paragraphs

­
Highlight your qualifications and illustrate your experience and achievements related to the position. This is your sales pitch. Don't waste it by summarizing your resume. Choose examples that best align with the qualifications listed in the job posting. Use persuasive language, but avoid exaggeration. Provide specific reasons for your interest in the organization.
Final paragraph

 
Briefly re-state your enthusiasm for the job. Thank the recruiter for their time in considering your application. Include how you intend to follow-up – either a phone call to the organization a week or two after sending your resume to check the status of the application. If you say you will follow-up, then do it. You increase the chances of getting noticed. Interns are not required to reference following-up on your cover letters, however it can be a great way to show your interest to employers.