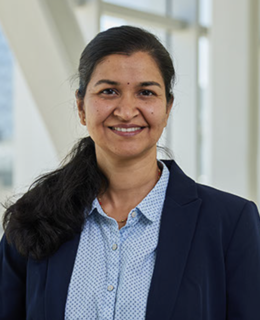 Dr. Gouri Ginde Deshpande, PhD
Background
Educational Background
Bachelor of Engineering Computer Science, Visveswaraya Technological University, 2003
Master of Technology Computer Science, Visveswaraya Technological University, 2016
PhD Computer Science, University of Calgary, 2022
Biography
Gouri Ginde is an Assistant Professor at the dept. of Electrical and Software Engineering, University of Calgary. She graduated in 2022 and her thesis work explored requirements dependency extraction using advanced Machine Learning approaches. Gouri worked as a Sr. Software Engineer at Hewlett Packard, Bangalore, India for over a decade before switching to academia. She holds PhD in Computer Science from the University of Calgary.
Research
Areas of Research
Software Engineering, Requirements Engineering, Data analytics, Machine Learning, NLP
Participation in university strategic initiatives
I am seeking highly motivated undergraduate, summer interns, visiting students, master's and PhD students.
If you are interested in working in my group then please send out following details to me in the email
1) Subject of the email - [Prospective student]: <name>
2) CV (with details and links to GitHub or any other source repositories)
3) Publications/papers (if any)
4) Transcripts
5) Any other details about how your research interest aligns with mine or show your motivation