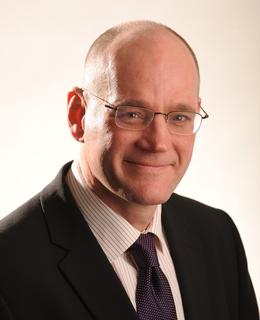 Edward Roberts, MEng, PhD, FIChemE, CEng, PEng
Background
Educational Background
B.A. Chemical Engineering, University of Cambridge, 1987
Doctor of Philosophy Chemical Engineering, University of Cambridge, 1992
Master of Engineering Chemical Engineering, University of Cambridge, 1996
Biography
Dr. Ted Roberts is an expert and innovator in the field of electrochemical technology. He completed his BA (1987), MEng (1988) and PhD (1992) at Cambridge University. Prior to moving to Calgary in 2012, he was a professor at the University of Manchester in the UK, and he is a founder of a successful spin-out company, Arvia Technology Ltd.
His work has been recognized through several international awards for innovation (the IChemE Water Innovation Award, the IET Innovation Award and the ACES European Academic Enterprise Award). He is the holder of 22 granted patents, has a further 20 patent applications pending and has published more than 75 papers in international journals.
Research
Areas of Research
Electrochemical processes for water treatment, batteries and fuel cells.
The electrochemical engineering research group is working on clean technologies for energy storage (batteries), energy conversion (fuel cells) and water treatment. We are developing methods for synthesis of nanomaterials (in particular graphene) and composites that enhance the performance of these technologies. In addition we are using novel methods for operando visualization of processes occurring inside electrochemical devices. NEw understanding obtained by exploring the mechanisms occurring and the factors limiting the device performance are driving the development of innovative cell designs and operating conditions.  
Work on batteries is primarily focusses on redox flow batteries, which store electrical energy in liquids. These systems are being developed for large scale energy storage and the integration of renewable electricity generation. Dr. Roberts' research group is exploring the use of new materials and cell designs for redox flow battery systems. Electrode and modified membrane materials for redox flow battery are being developed by exploiting graphene synthesized by an innovative electrochemical process.  These materials can enable the battery to operate with increased power density, and thus reduce the cost of the battery for a given power output.
Dr. Roberts has developed an innovative process combining adsorption and electrochemical regeneration for the removal and oxidation of organic contaminants from wastewater. A key area of research in this area is process intensification and innovation for water treatment by electrocoagulation (EC). We have developed a novel cell design which enhances the transport conditions and reduces power requirements for EC treatment. We are exploring several methods to enhance the performance of EC while decreasing the energy consumption and reducing the impact fouling on the electrodes.
We have also developed an innovative method for synthesis of graphene from graphite by electrochemical exfoliation.  Unlike other oxidative exfoliation processes, the method has a high yield (>90%), low energy consumption, and produces a high quality graphene product (>70% one or layer).  The process can be tuned to modify the amount of doping or surface functional groups suitable for different applications and for post-processing.  A range of applications of the graphene are being explored, and a start-up company, Bee Energy Inc., has been established to commercialize the graphene production process.
Participation in university strategic initiatives
Courses
| Course number | Course title | Semester |
| --- | --- | --- |
| ENGG 311 | Engineering Thermodynamics | Winter 2022 |
| ENCH 511 | Chemical Process Design I | Fall 2021 |
| ENCH 531 | Chemical Process Design II | Winter 2022 |
Projects
Durable Materials for Batteries, Fuel Cells, and Electrolyzers
In collaboration with other University of Calgary researchers (Birss, Kanan, Thangadurai, Ponnurangam, Trudel, Kibria, Piers, Trifkovic, and Dolgos), we have secured $6 M of funding from the Canada Foundation from Innovation and the Alberta Government's Research Capacity program for infrastructure to support research on development of clean energy technology.  This will include a transmission electron microscope and x-ray photoelectron spectrometer, expected to be installed in Fall 2022.
---
CREATE Program in Materials for Electrochemical Energy Solutions
Dr. Roberts is the director and principal investigator of the NSERC funded CREATE Program in Materials for Electrochemical Energy Solutions (CREATE ME2),  in collaboration with a team of faculty members from the University of Calgary (Birss, Karan, Thangadurai, Trifkovic, Bergerson, Ponnurangam, Whalley), the University of Alberta (Secanell Galart) and the University of Waterloo (Gostick). 
The program provides training for graduate students and postdocs working on four technology themes: large scale batteries for storing intermittent renewable wind and solar electricity generation; innovative solid state lithium batteries for automotive applications; fuel cells for efficient conversion of fuel to electricity for transport or combined heat and power; and processes which store energy by capturing carbon dioxide and converting it into a fuel.  Training themes cover: materials synthesis & fabrication, materials characterization, performance modelling and testing, sustainability/life cycle analysis, and techno-economic & technology. The program receives funding from NSERC ($1.7M) and the University of Calgary ($0.4M), and runs from 2017 to 2024.
Awards
Engineering Students Society Teaching Excellence Award,

2015

Fellow of the Institution of Chemical Engineers,

2010

European Academic Enterprise (ACES) Fast Start-up award,

2009

IET Innovation Award for Sustainability,

2009

IChemE Water Innovation Award,

2008